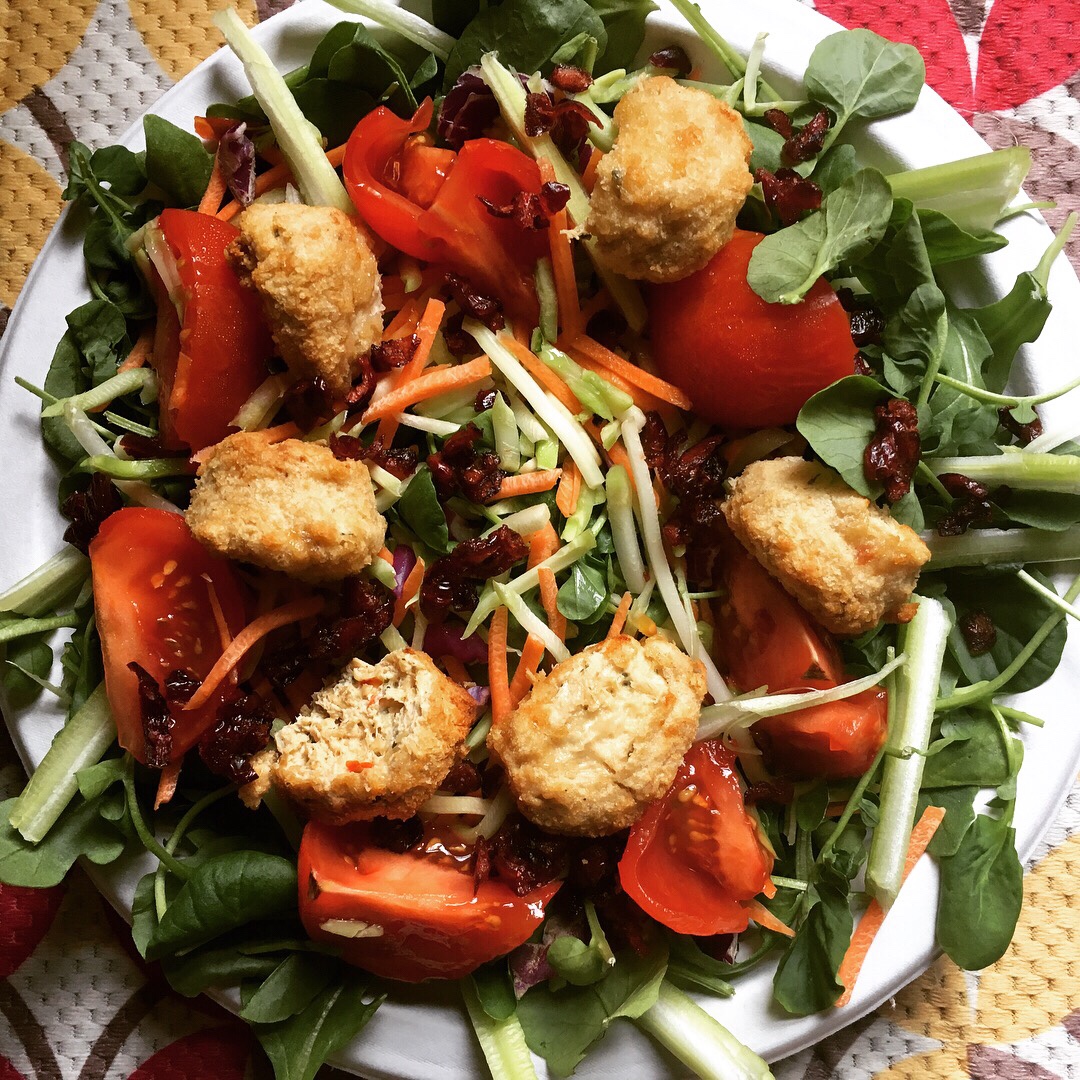 Ingredients:
A pre-washed package of your favorite greens. (I used organic watercress and arugula, they were on sale.)
A bag of broccoli slaw mix. (This is one of my fave mixes because it goes great on top of any green and I get variety without the added chopping time.)
Organic tomatoes
Organic dried cranberries
Mini crab-less cakes from you local super market
*Optional
Salt & fresh ground black pepper
Steps
First start cooking your crab cakes. Always start this first. It took 10-15 minutes for these to cook so they were ready for my salad when I was done preparing the other ingredients. Follow the cooking instructions on whatever brand box/bag you choose.
Second. While the cakes are cooking serve the desired amount of greens for yourself or anyone else. Then add a few chopped tomatoes along the edges. Now center a bit of the slaw mixture on top of the greens. That's simple for esthetics, hey we can make ourselves feel like we actually put time into this. Now set the table, fix yourself a room temperature glass of water and pull the cakes out of the toaster oven. (I halved the cakes so they would cool faster and make smaller bites.) Finally put them onto your salad with the dried cranberries, drizzle your favorite dressing and ya you're done! Enjoy