Hi everyone! Thanks for following the Instagram link to get here or finding this page on your own. This must mean you're mostly interested in food just like me! If you don't have my Instagram check out way more food, beverages, outings and reviews on the account at Veg_Head_VeroClick Here .
Well without further ado here are the recipe details for the chili that were not on the Instagram post.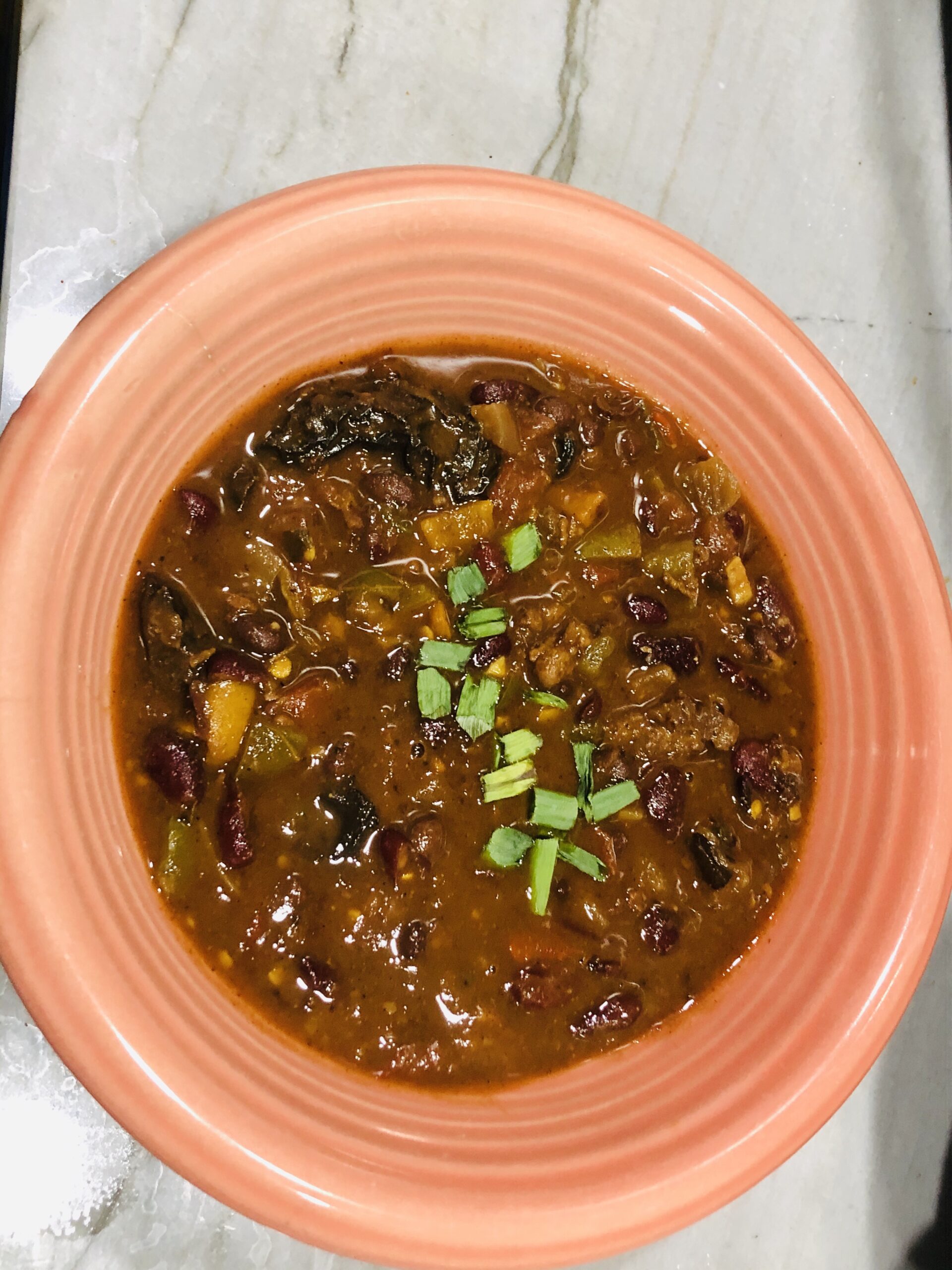 Ingredients:
1 large onion
5-6 garlic cloves
2 1/2 bell peppers (I used green, yellow, & 1/2 red chopped)
2c fresh chopped tomatoes (or 14 oz can, I used fresh)
1 Tbsp tomato paste
3, 14 oz cans of beans (black, kidney & pinto) drain & rinse 1 of the three cans.
1/2c vegetable broth or water (I used water this time)
1/8c fresh minced Italian oregano
2 minced jalapeños or 1/2 of a frozen green chili cube (I've done both & have gone w/o any, for those that don't like the extra heat)
—Optional ingredients I used-
1c cooked vegan crumbles with a beef-less flavored cube. (I've gone without the crumbles before.)
4 whole SPANISH oregano leaves chopped, we have a plant in the garden so it's easier for me to get my hands on.
1 roasted hatch chile (you can roast it in the toaster oven).
1 smoked ancho pepper, adds a delicious flavor (I've gone w/o)
-seasonings and garnish-
1 Tbsp ground cumin
1/2 tsp each of chili powder, smoked paprika, and red chile powder
1/8 tsp black pepper
1 Tbsp sea salt
1 bunch of cilantro chopped for garnish
1/4c chopped green onion to mix in & garnish
—STEPS—
In your Insta pot on sauté mode or a pan sauté your onions until they're translucent. Next add the garlic and all of your peppers, cook them until they're tender.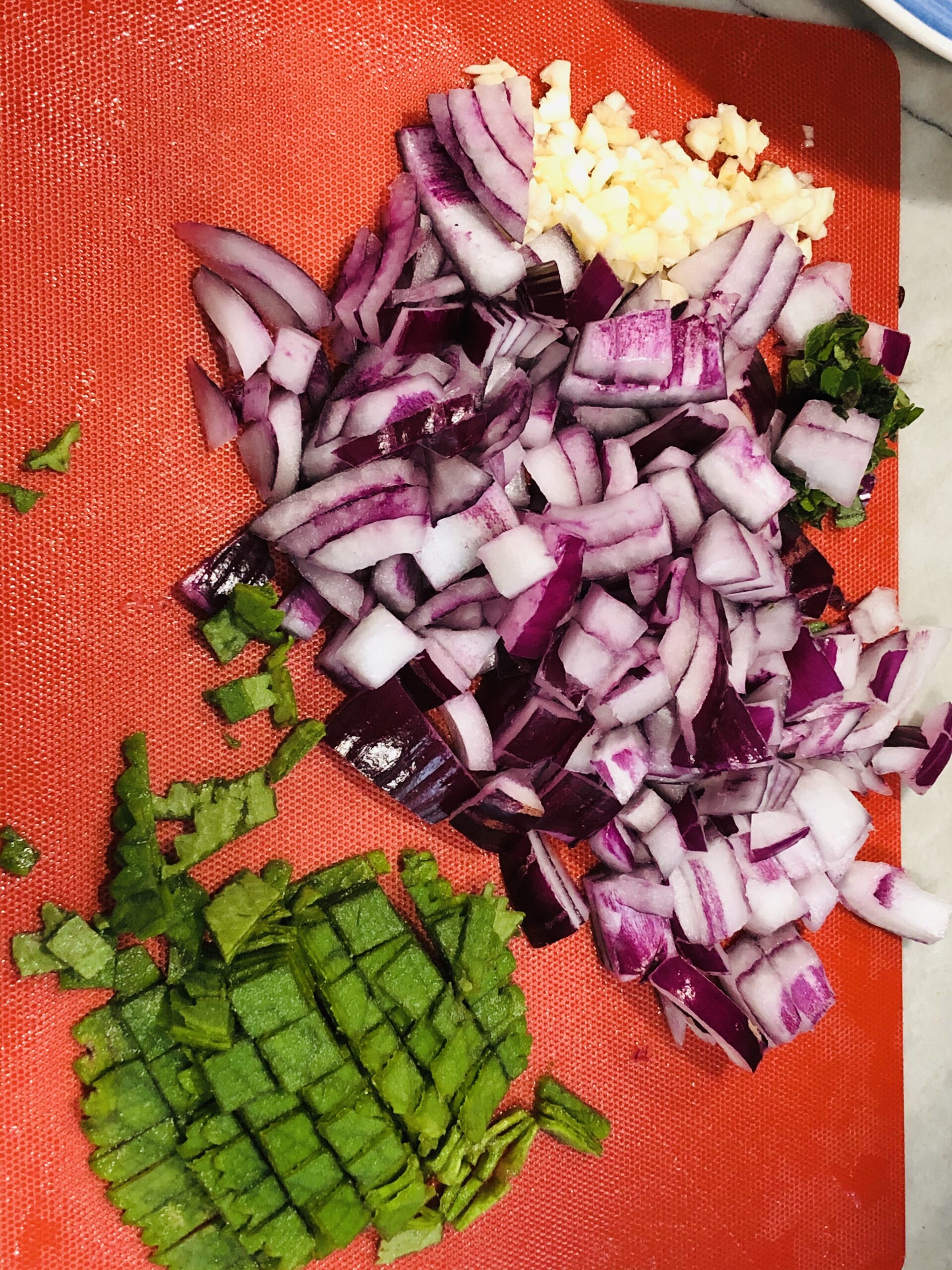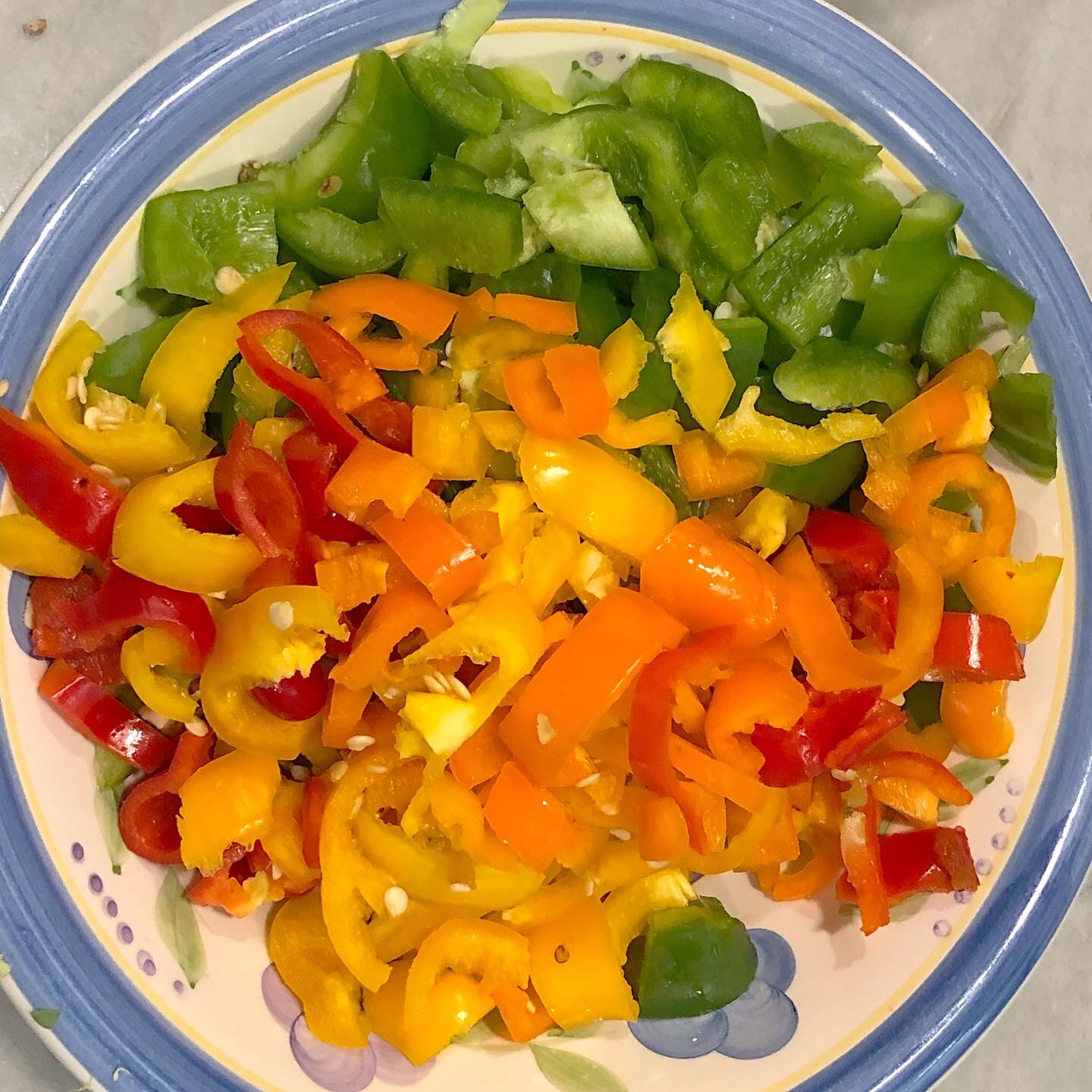 Transfer your ingredients to the crockpot if you're using one. You can continue directly in the insta pot like I did if you're using one. Now the tomato paste, tomatoes and all of the seasonings along with the beans and your veggie crumble if you're using any. Stir well.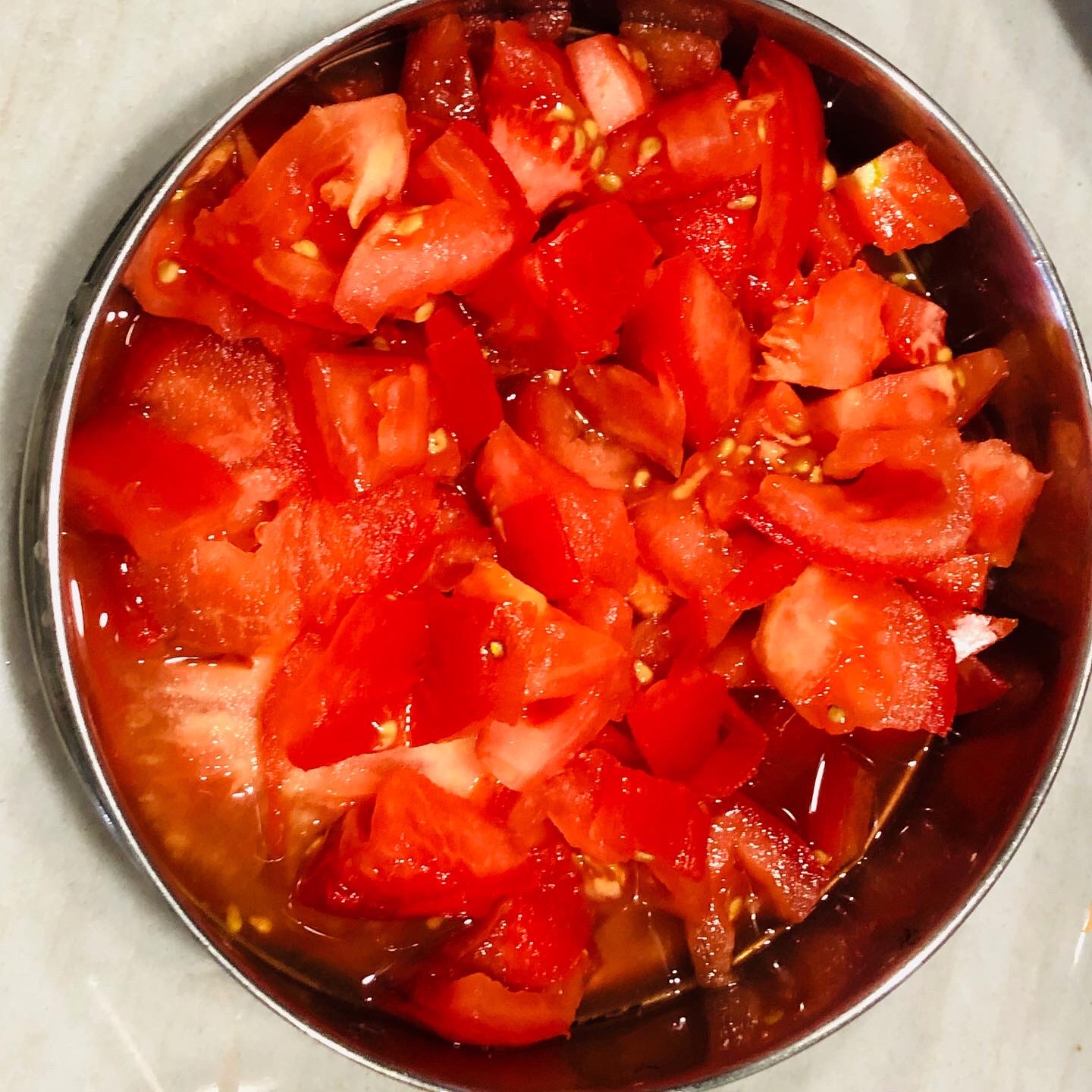 And the water/broth and stir well again. Close your Insta pot and put it on the chili setting. If you're using the crockpot cook on high for four hours.
DONE!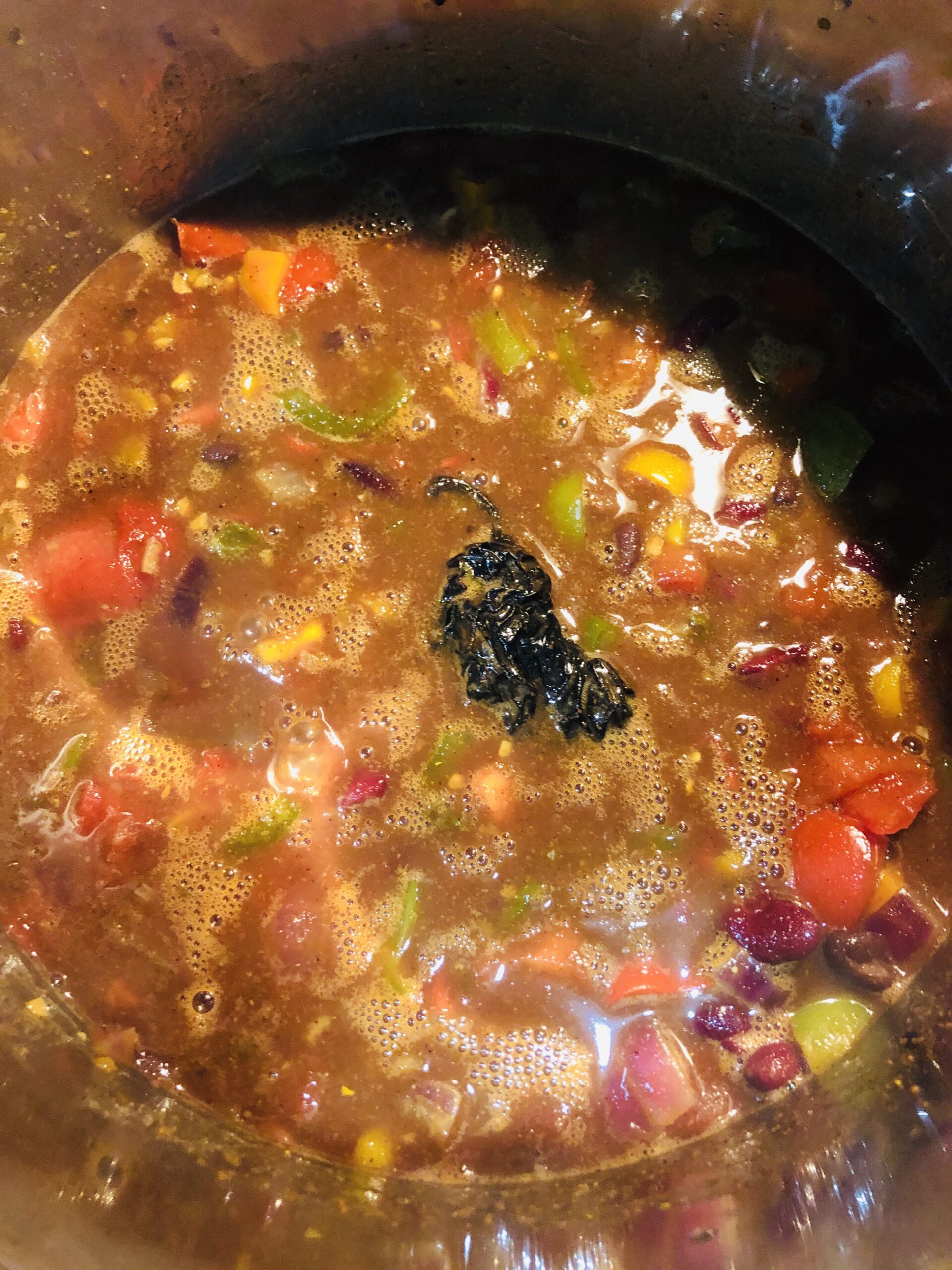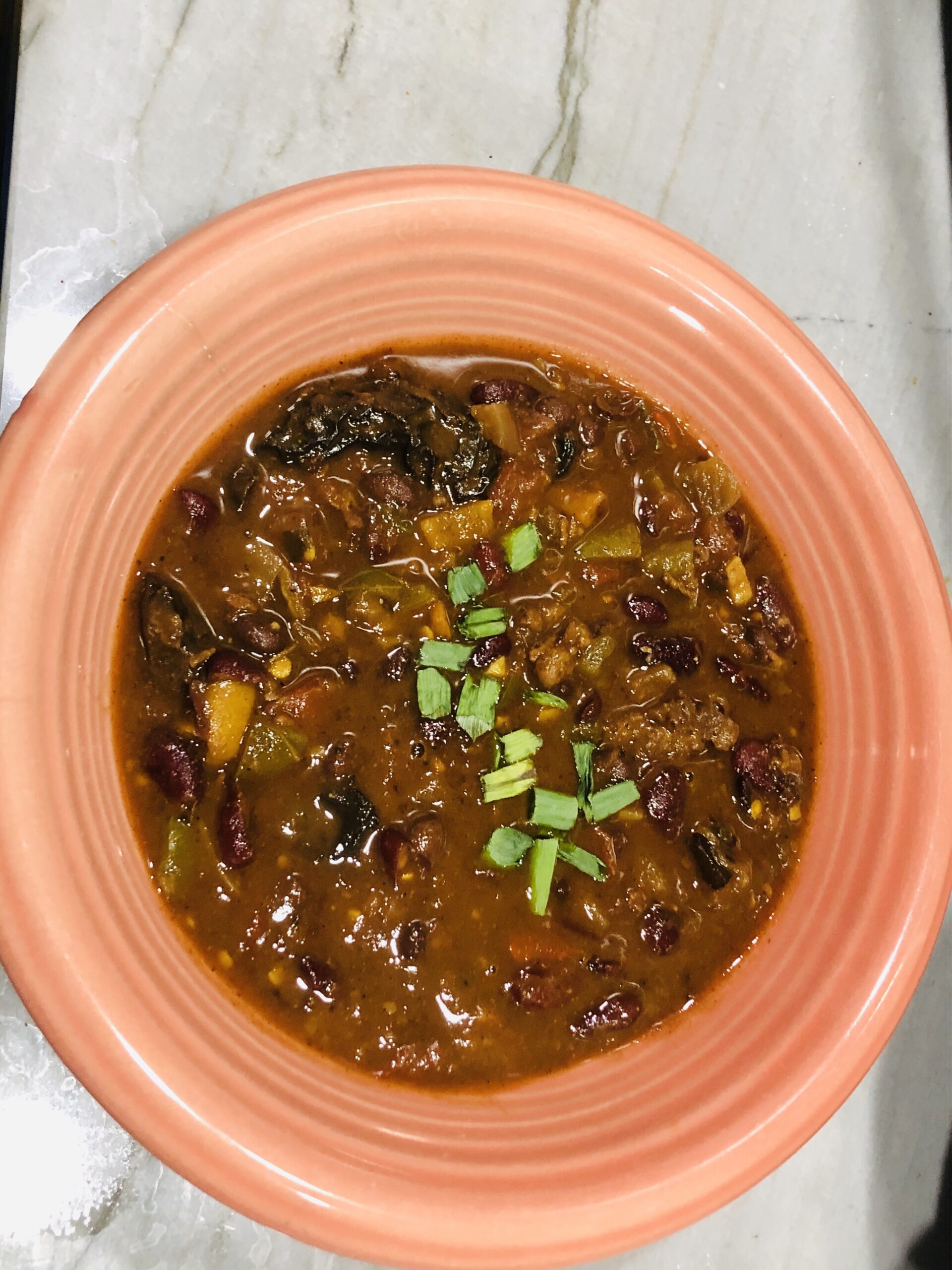 This bowl of chili was topped with chopped green onions from our garden. Everyone in our house has their own way of adding the finishing touches. Some like it with vegan yogurt because it's thick like sour cream. Others like it with shredded vegan cheddar cheese, and some like it with Tabasco sauce or cilantro! How ever you want it just enjoying it. Thanks again for trying out my recipe.