Sautéed Cauliflower
This recipe is fairly simple so it doesn't take long and it's tasty.
What you'll need.
A 10" inch casserole pan with lid

1 lb of cauliflower broken down into florettes.
1/2 of a large onion chopped
1/2 of a large green bell pepper chopped
3 Campari tomatoes chopped
1 tsp minced garlic
2-3 halved dried red chilies (optional but it does add a layer of flavor).
1 stem of curry leaves (about 10-15 leaves, this is optional as well)
1/2 tsp mustard seeds or 1/4 of mustard powder
1/4 tsp cumin seeds
3 tablespoons of oil
1/2 tsp turmeric powder
1 tsp FRESH dill
2 c of water
1 Tbsp salt
::PREPARATION::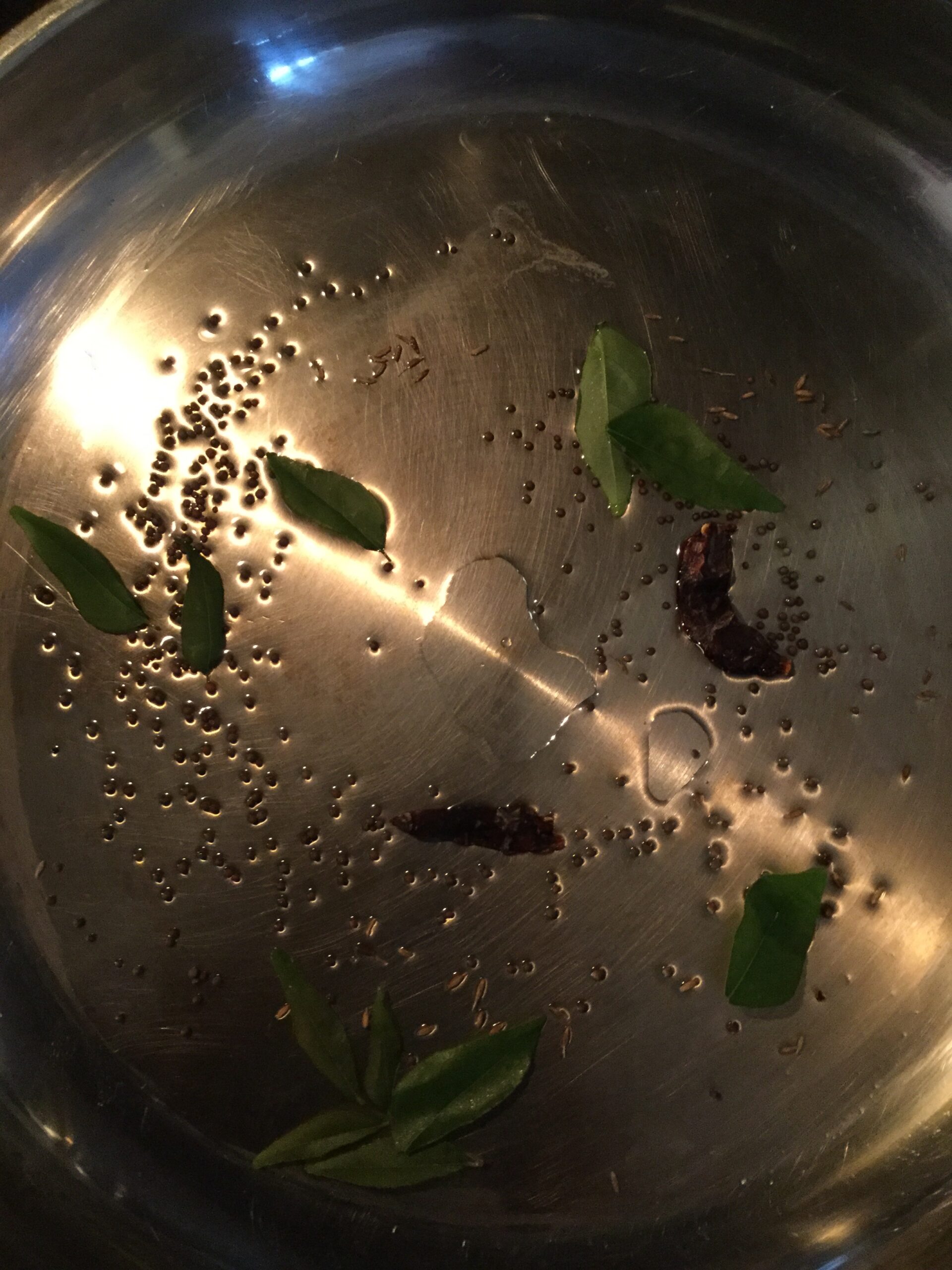 In a 10 inch casserole pan on medium heat the 3 tablespoons of oil. Once hot add the mustard seeds, cumin seeds, and dried chilies.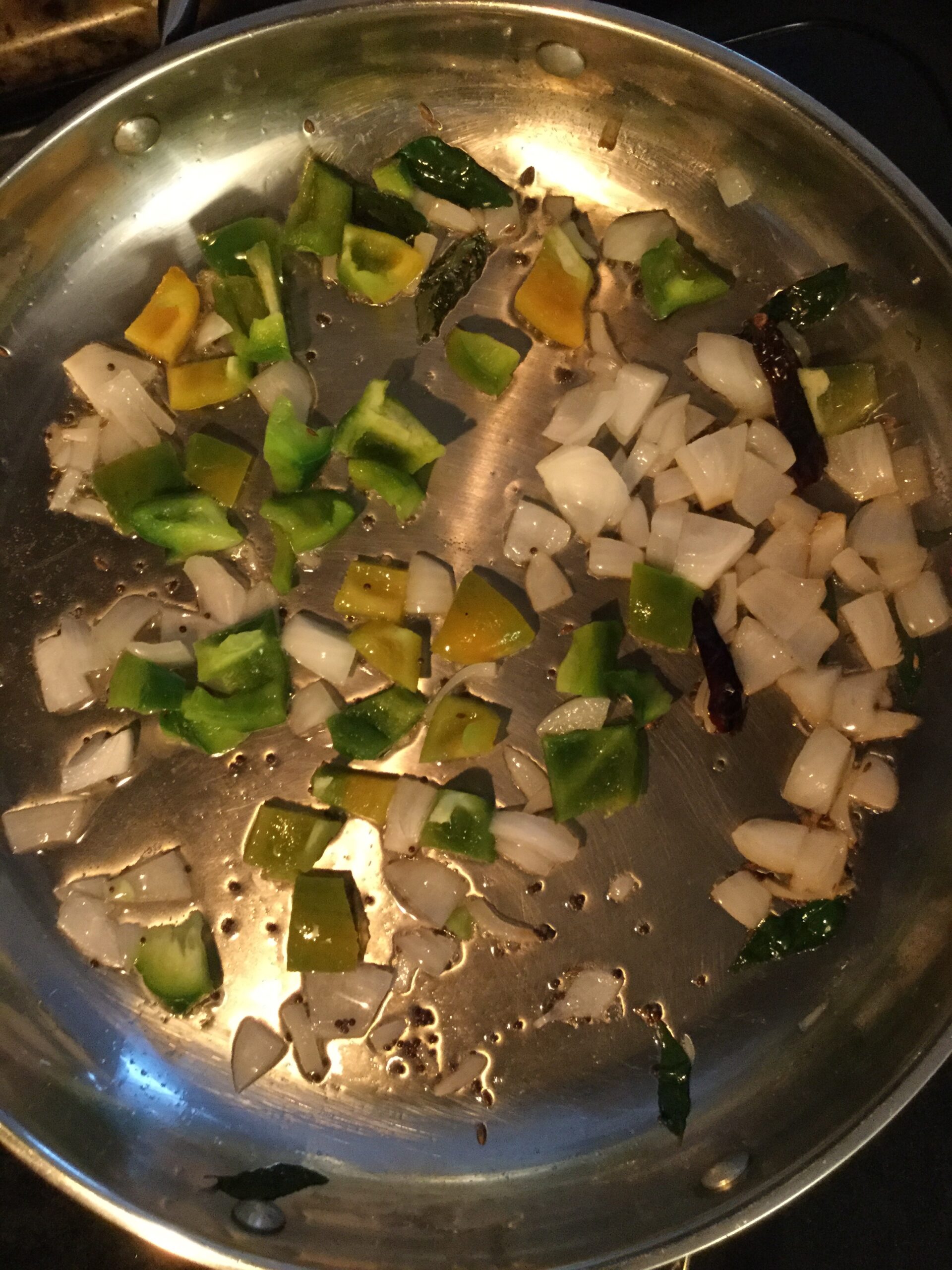 When those begin to pop add your curry leaves, onions, and bell peppers. I started with a classic Indian popu simply because it has become a habit.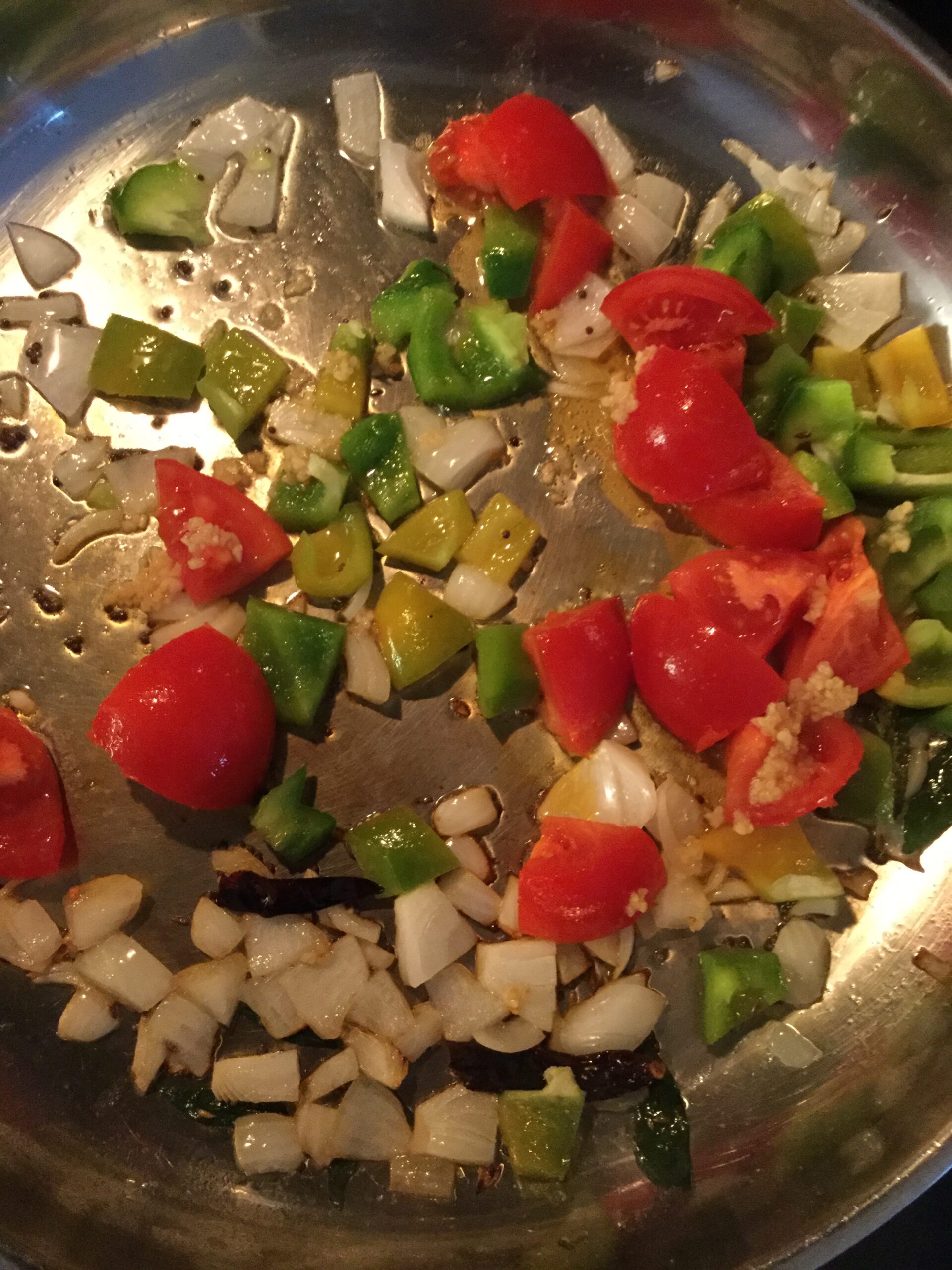 Once the onions become slightly translucent and bell peppers soften add your chopped tomatoes with the garlic and continue to sauté until the tomatoes are broken down and soft. If you need to add a teaspoon or so of water to prevent sticking go ahead.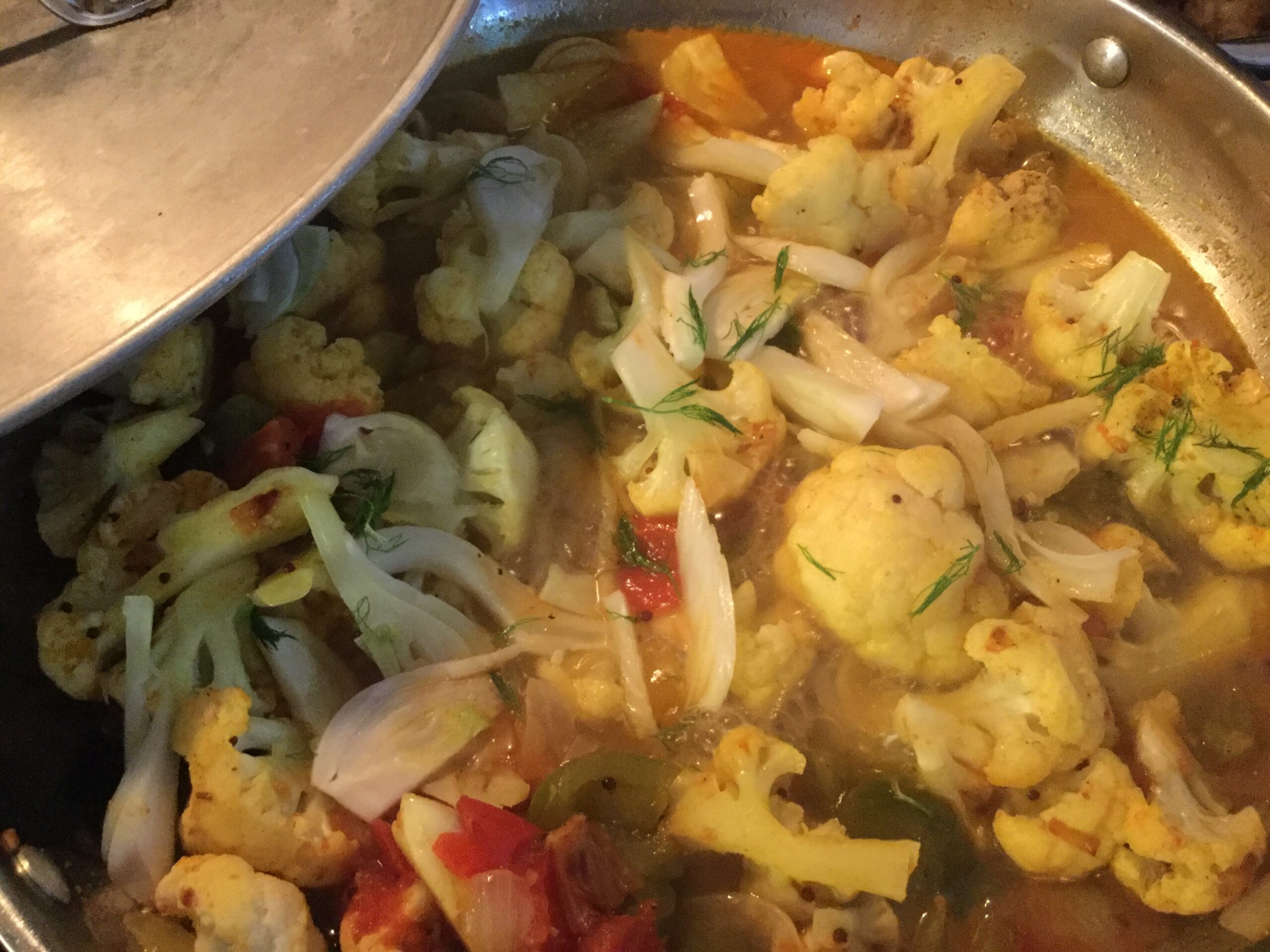 Now add your cauliflower and give everything a good mix. Then add your turmeric and give everything a good mix again. Finally pour in the water. Use the cover to close the pan and let it cook for 15 minutes or until your cauliflower pieces are tender. NOT soft or mushy they should still have a bit of bite.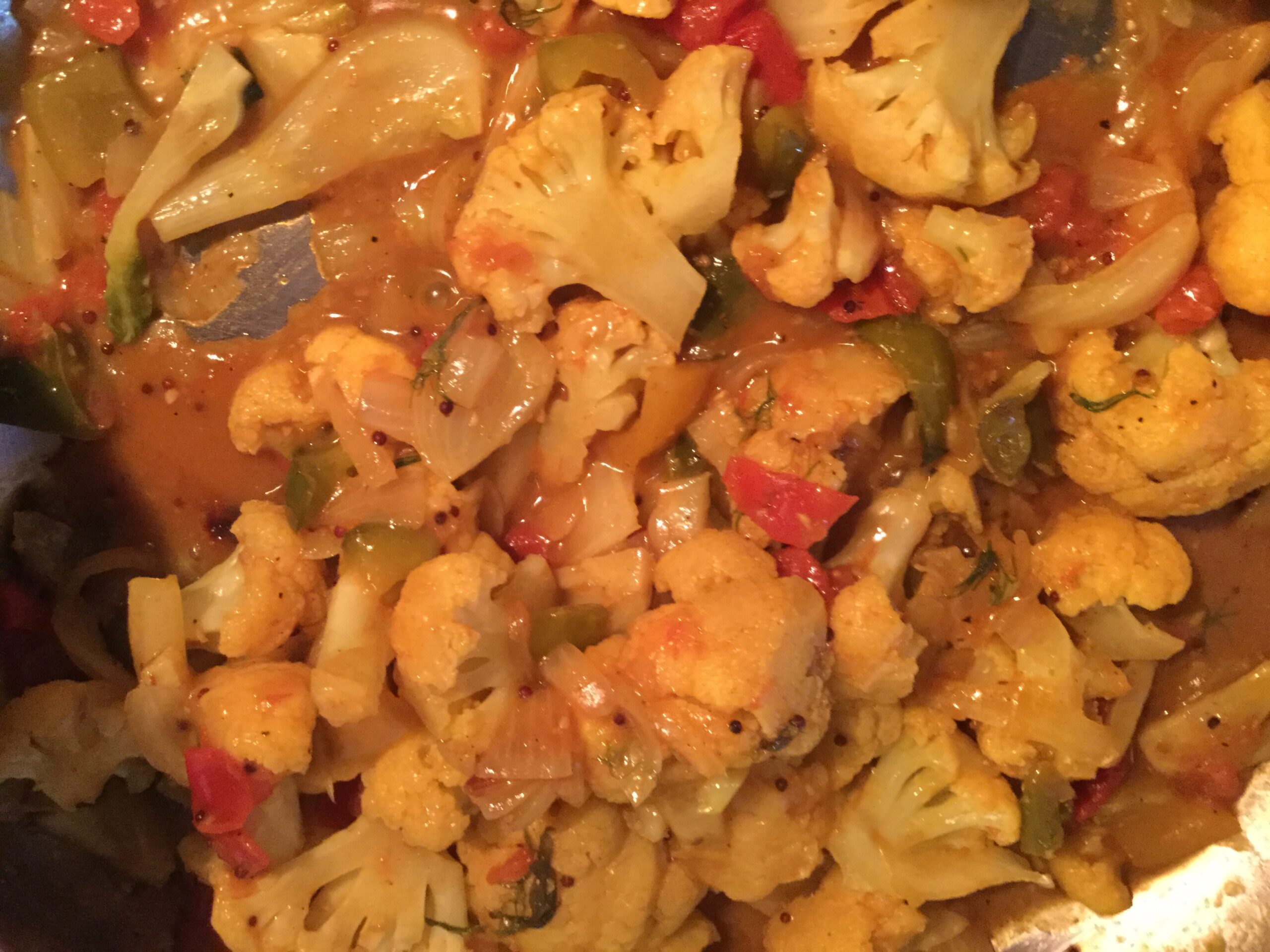 Remove the cover most of the liquid should be reduced, now stir in your fresh dill. Cook for five more minutes stirring in between to make sure everything is nice and coated being mindful to always use your teaspoons of water to ensure that nothing is sticking. Finally adjust salt to your liking, turn off the pan & enjoy.