Welcome back to the blog. Today I'm going sharing my walnut meat sauce made from scratch. I know, walnuts! Trust me your family is going to love it. I usually over season my sauces but this is a real basic Italian tomato "meat" sauce that will have even your meat lovers amazed. They won't even be able to tell the difference or it'll come pretty close to where they won't even care. This is not the jarred stuff and it's really easy.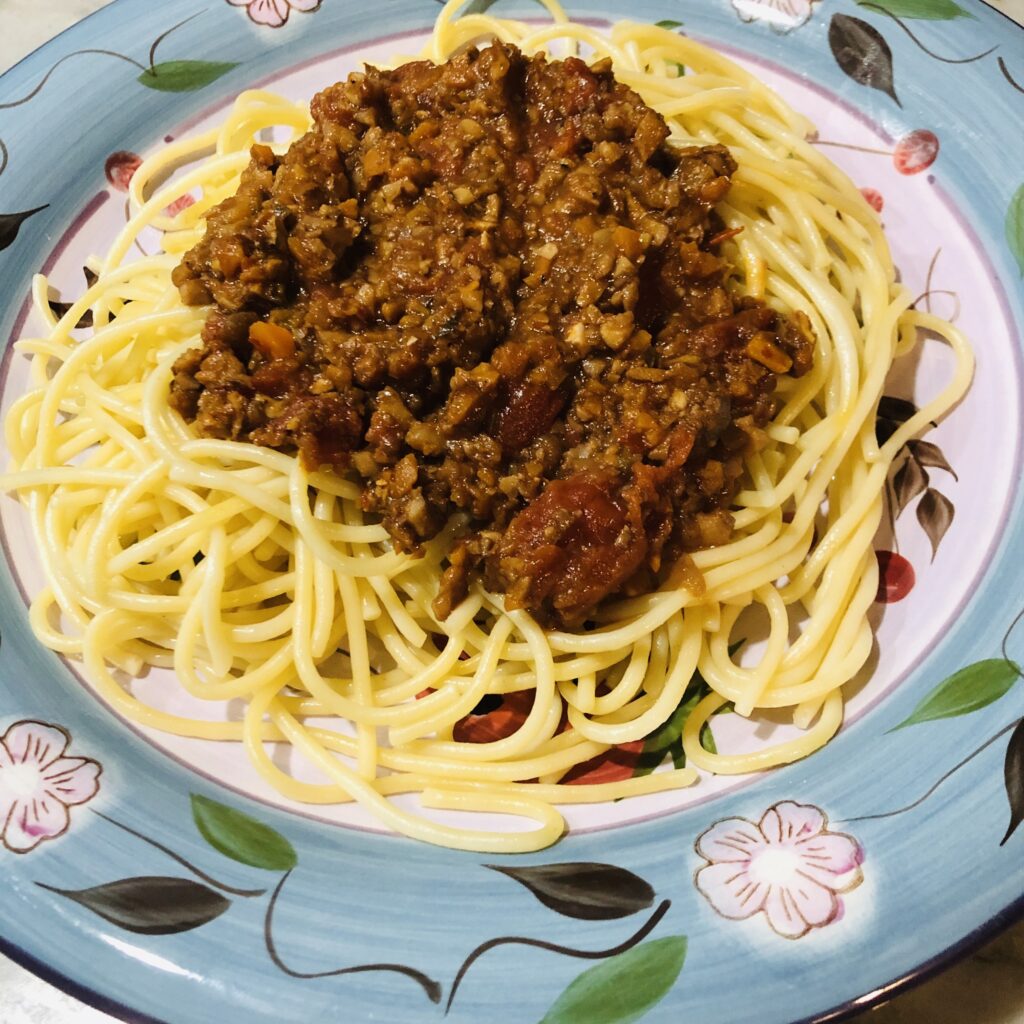 Ingredients:
16 to 20 oz of presoaked then air dried walnuts
1 onion finely chopped
1 carrot finely top
1 stalk of celery finally chopped
2 cloves garlic finely chopped
1 teaspoon of Italian herbs mix 1 teaspoon of sea salt
1/2 teaspoon of fresh ground black pepper
1/2 teaspoon of red chili flakes, optional if you want spicy sauce
2 tablespoons of butter
4 tablespoons of olive oil
1/2 cup of vegan milk, I used out milk
2/3 cup of red wine, I used one that we got on sale a couple of years ago
1 1/2 cans of 14 oz chopped Roma tomatoes, do not drain them 1 12-16oz package of spaghetti
For your nut preparation soak 16-20oz of walnuts overnight.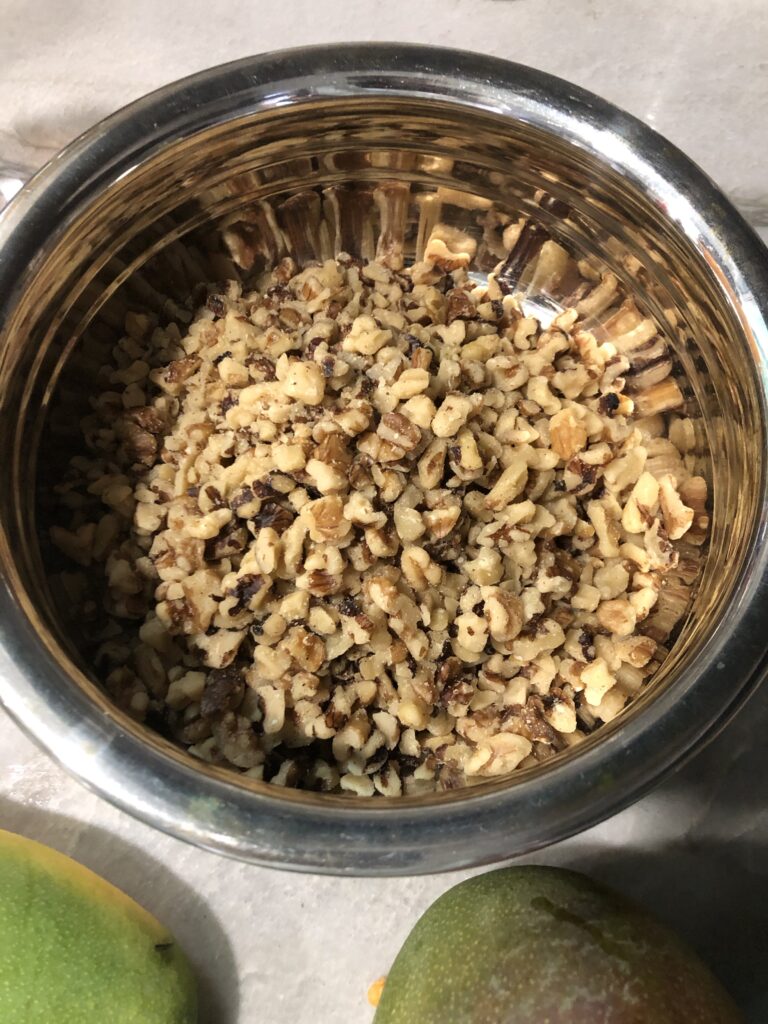 In the morning drain them and let them air dry so they aren't dripping and won't create a soup.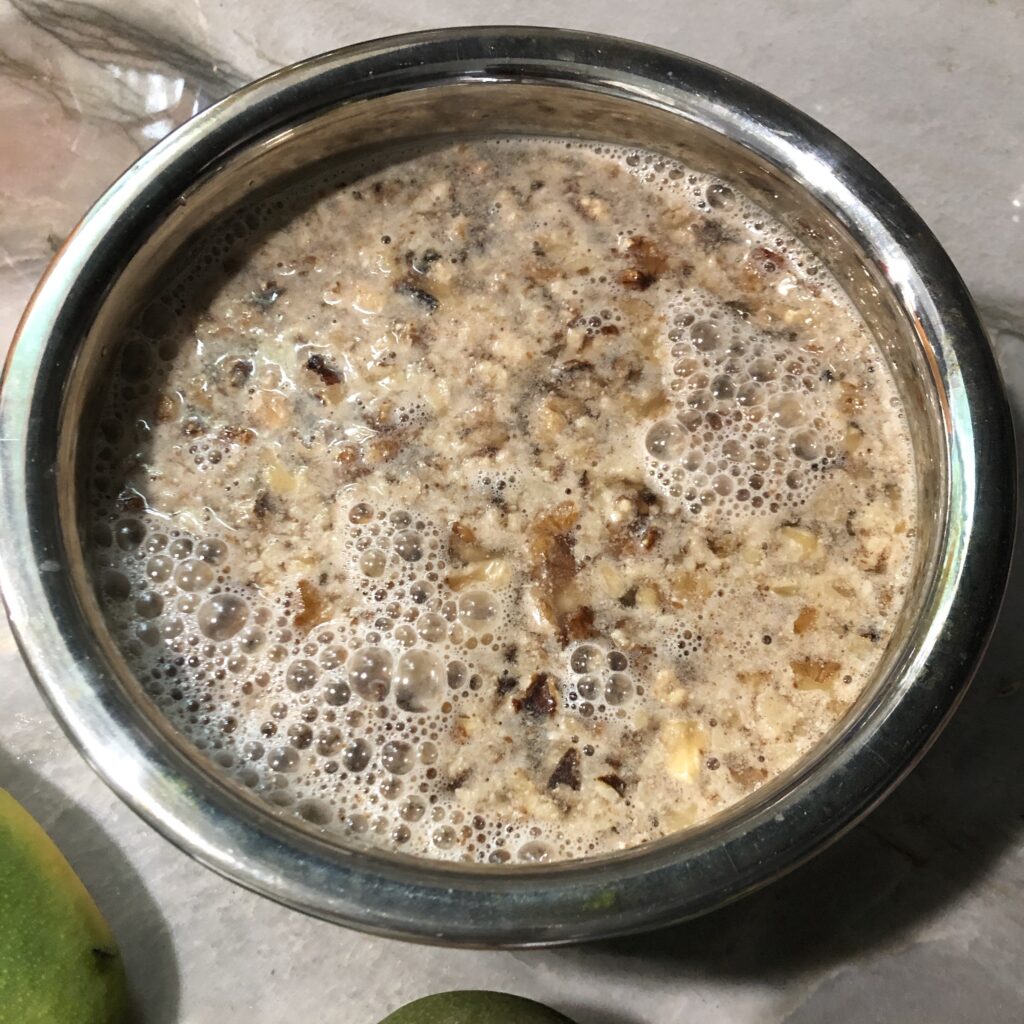 Some other nut prep recipes soak nuts for a shorter pd of time with warm water but I haven't tried that yet because I don't want my nuts to be super crunchy. Also it's easier for me with our busy schedules to keep prepared nuts in the refrigerator for other recipes.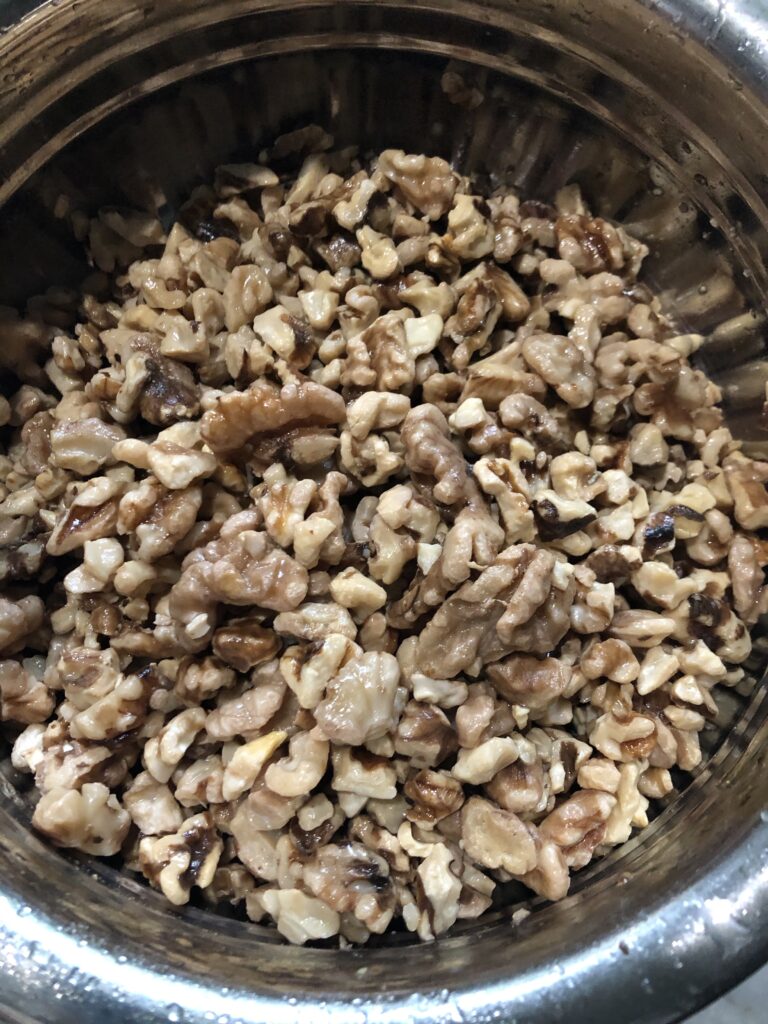 Ok, now your nuts are ready and you can get cooking.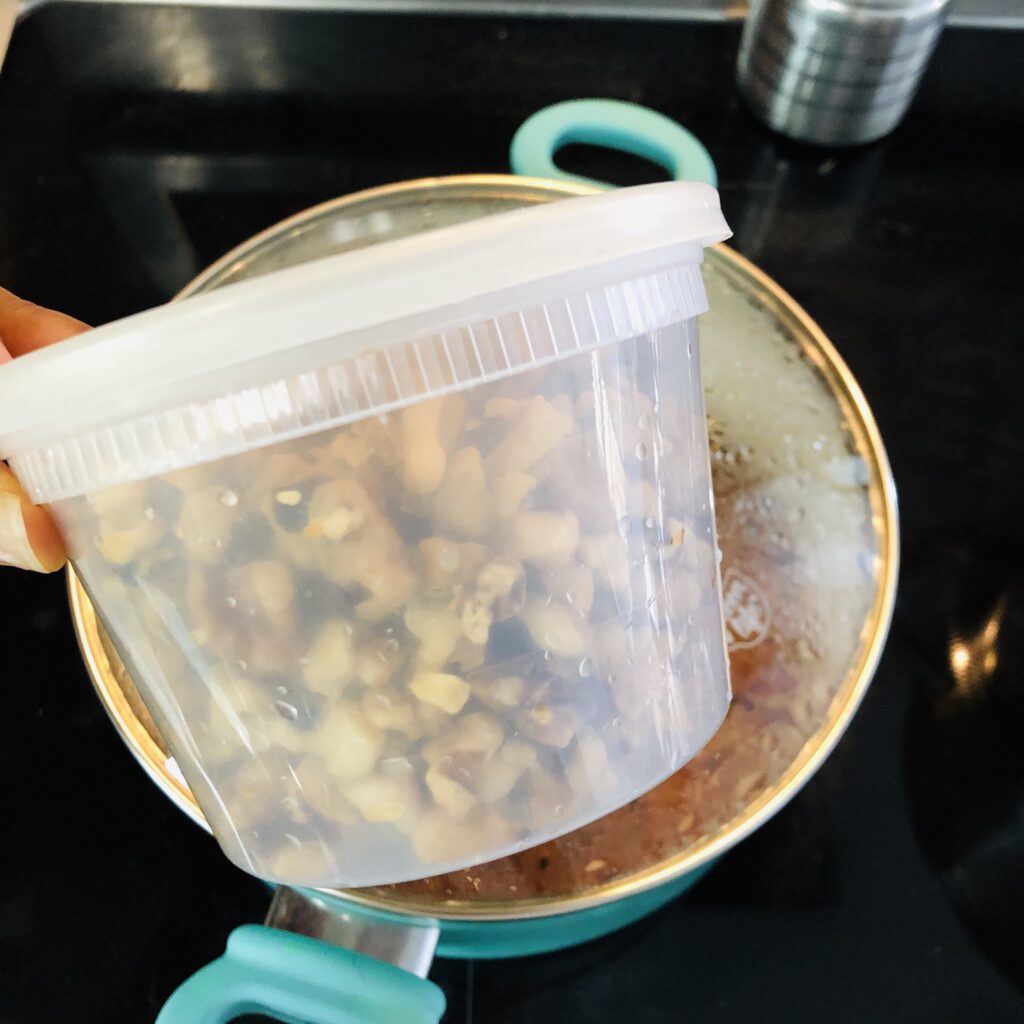 For the next 3 steps I used my food processor.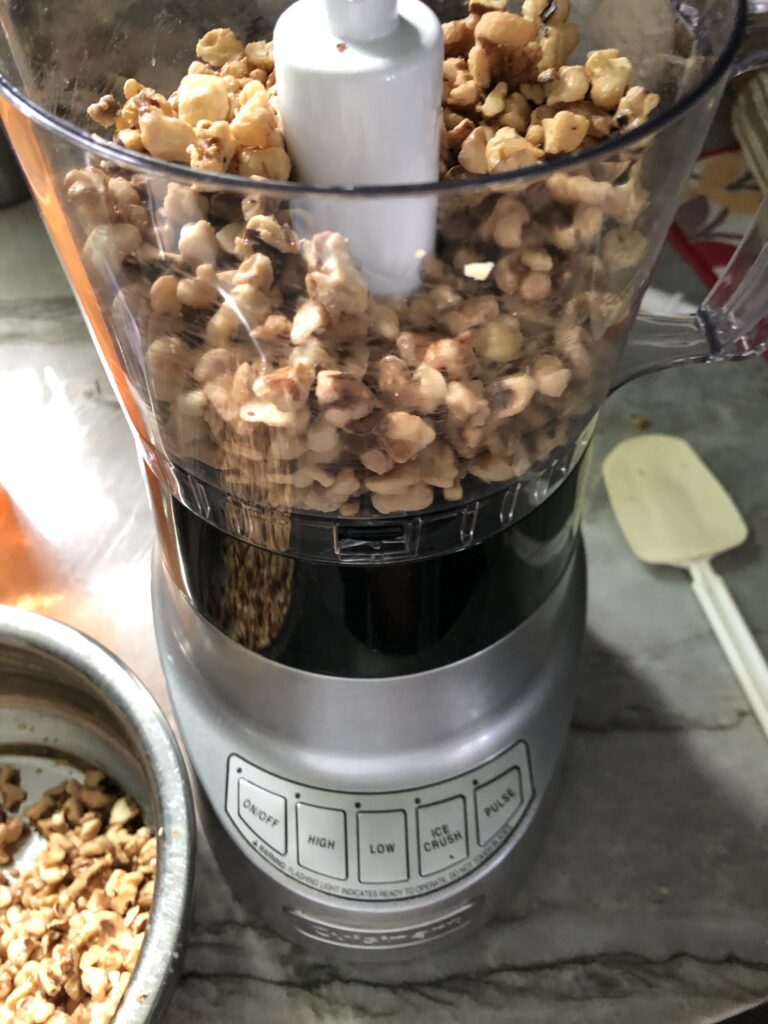 On low or using pulse, chop your nuts to the desired consistency. Do not over process them you'll end up with a paste or a butter.
I pulsed ours until it resembled pieces slightly bigger than ground meat.
Keep them aside
Finely process your onion
Keep them aside
Finely process your garlic, celery, and carrot together.
Keep them aside
Remember you can do this by hand.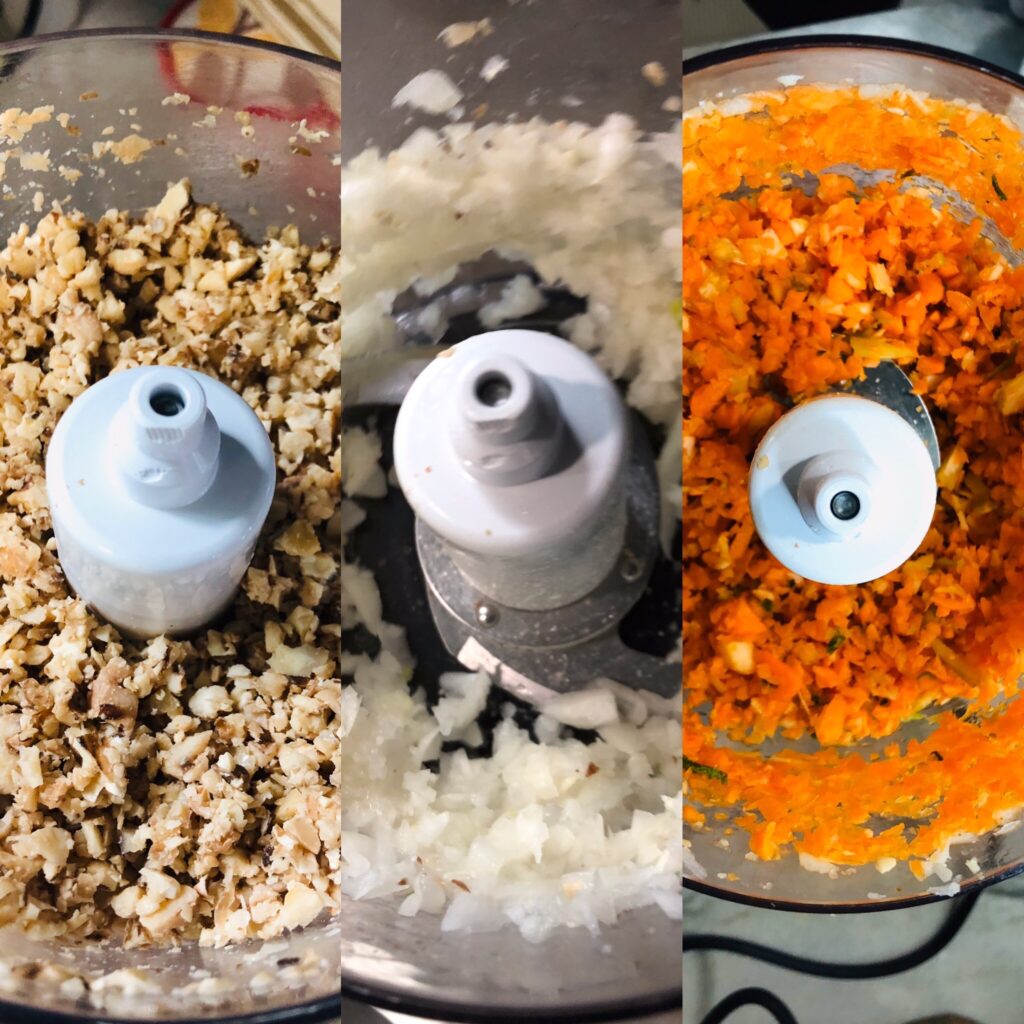 Using a medium to large sauce pan on low medium setting heat your oil and your butter together.
Sauté your onions with the Italian herbs, salt and black pepper.

Once the onions are translucent add your carrot mixture.
Cook it until they're aromatic for about 3 minutes.
Make a well in the middle of your base and add your walnut meat.
Mix it in the center of the well for about a minute and then fold it into all of the other ingredients. Once all of the pieces are coated with seasoning pour in your wine. Keep your pan at a medium heat setting and stir the mixture occasional until the wine evaporates. Now add your milk also stirring occasionally until it evaporates.

Add the tomatoes with their juices, NOT drained. Bring the sauce to a boil stirring it. Then reduce the heat to low or simmer setting and cover it allowing it to simmer for 45 minutes then it'll be done!
Save the rest of that wine for later and get your pasta boiling. Cook it as you would normally.
During the simmer time you can also make a quick salad, but, this time we made mixed vegetables instead.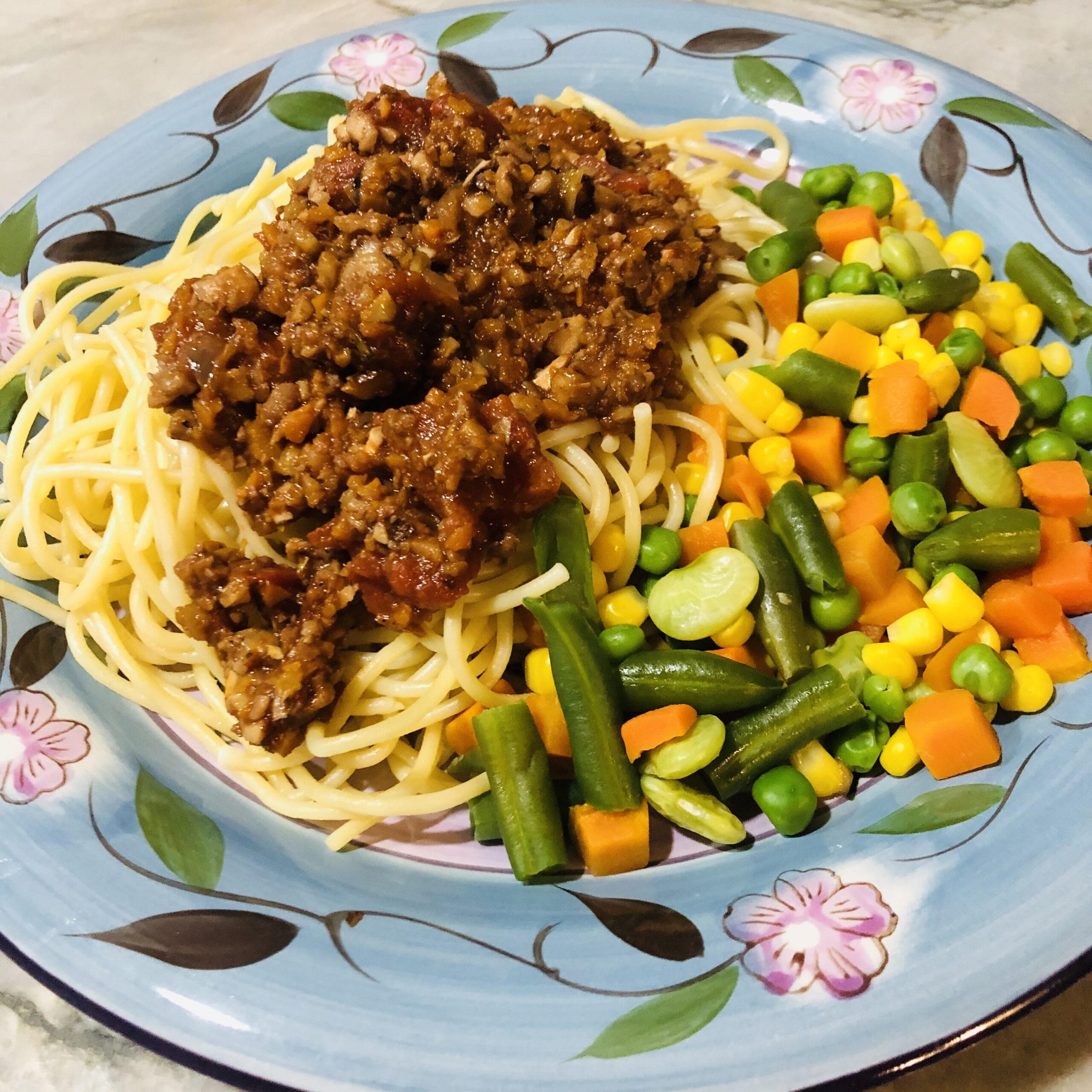 When everything is done sit down eat and enjoy.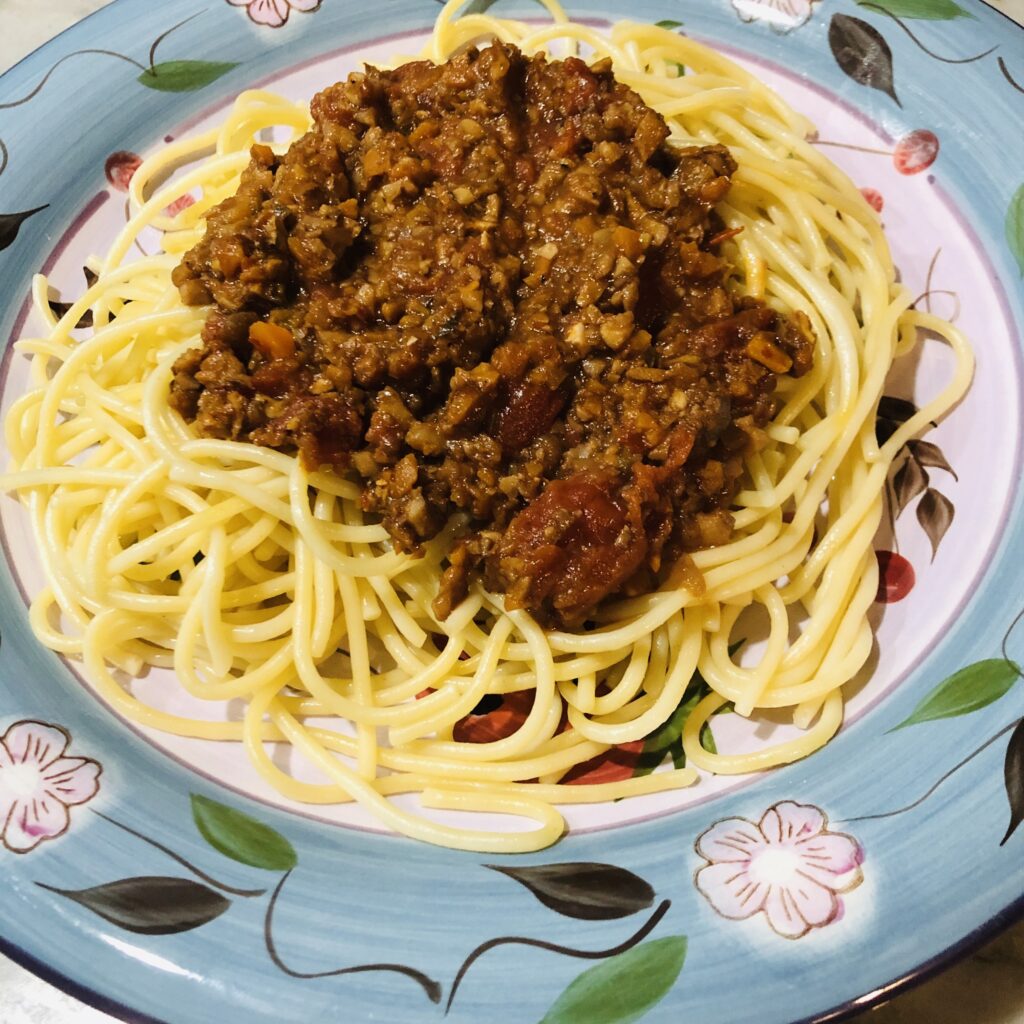 You and your family will absolutely love this vegan meat sauce.
For us the best part is that it's fresh, unprocessed, and unpackaged vegan meat.