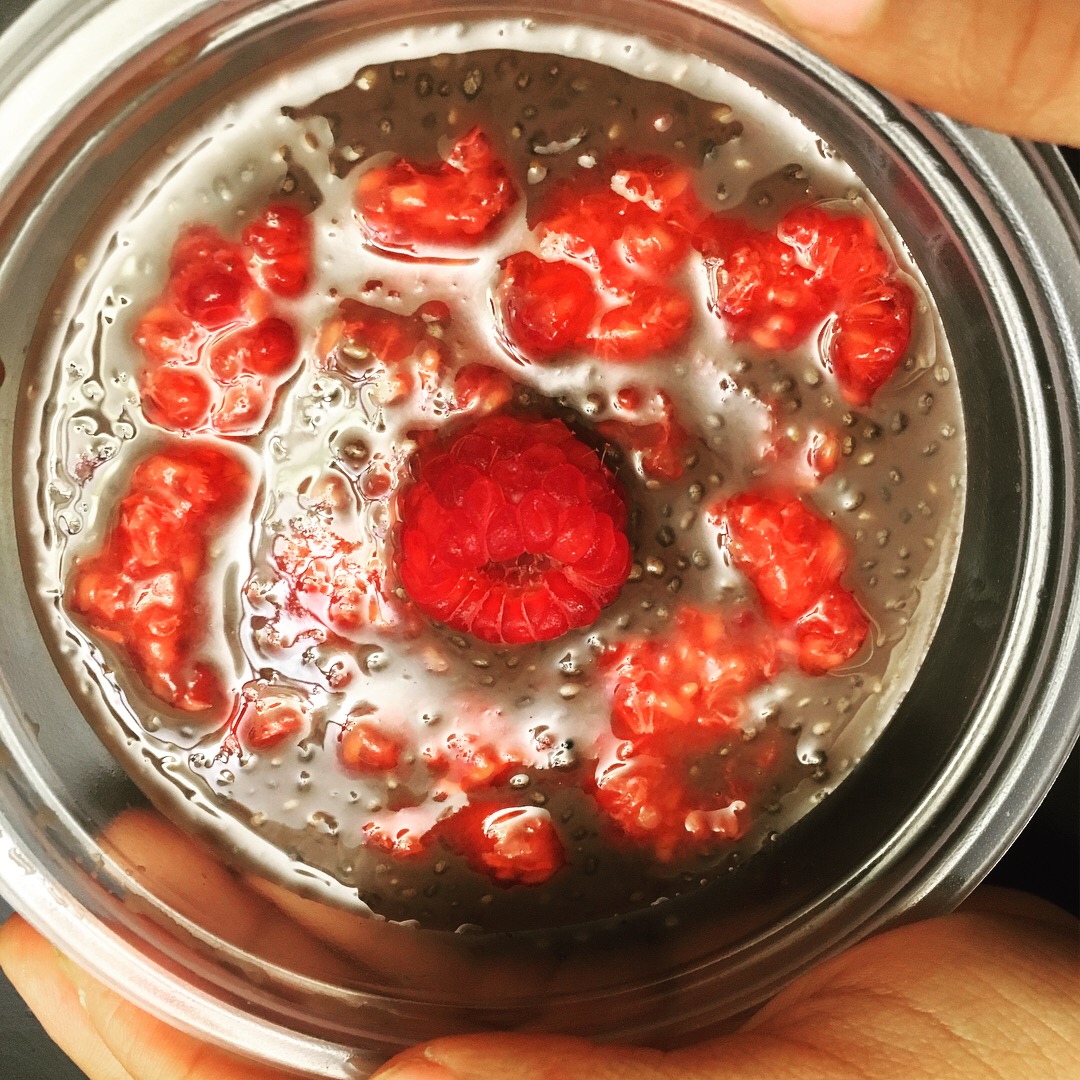 Summer is just about over but we still have ingredients to make this chocolate pudding again. I was so so excited ? and I still am. Every time I try a new recipe, let it be one I've created or found,  I get into test kitchen mode. That gets me out of mom in the kitchen chore mode and reminds me that I used to cater because I like to cook. This recipe was one of our successes, the kids helped. I promised them that we'd bake and shake things up in the kitchen more during their summer vacation. Usually I've tried out a recipe at least once before they help but this seemed simple enough. It was one of our first test kitchen experiments together and it turned out great. They ate their homemade dessert for dinner and were anxious to tell their dad that they were the cooks. Try this exact recipe out yourself or make it your own by playing with the ingredients. Add your favorite fruit etc. Let me know how it turns out, enjoy. 

Ingredients:
3 tbsp chia seeds 
1c chocolate milk alternative 
1/2tbsp maple ? syrup
1/4c mashed raspberries (reserve a few for garnish)
Preparation :
Mix chia seeds, syrup, and milk together in a container. Store the mixture in the fridge for 4hrs- overnight. Once that's done pour it in a bowl, spread mashed raspberries on top & garnish with a single raspberry. Delicious ?. Honestly we all made baby bowl sizes at first for taste testing and ended up getting seconds. ?  I read a recipe that said you can soak the chia seeds for 30 minutes but when I checked it after then the pudding was still very thin. It seems they expand more with time. (Update. I looked it up and yes the mixture becomes creamier and thicker the longer it sits.) AND unexpected but cool, the chia seeds that I bought came with their own measuring spoon.
Well now that I know what to do with those chia seeds I think this dish will become a staple for dessert in our home. I'd like to try plain or vanilla unsweetened almond milk next time. It's less sugar and this recipe uses syrup so it should be fine. 

*Parenting bonus: I also used this time in the kitchen as a chance to have them practice math skills, measuring and adding quantities.
Thanks @thelocalsprout for inspiring me, I saw a few other recipes but yours really got me brain storming.