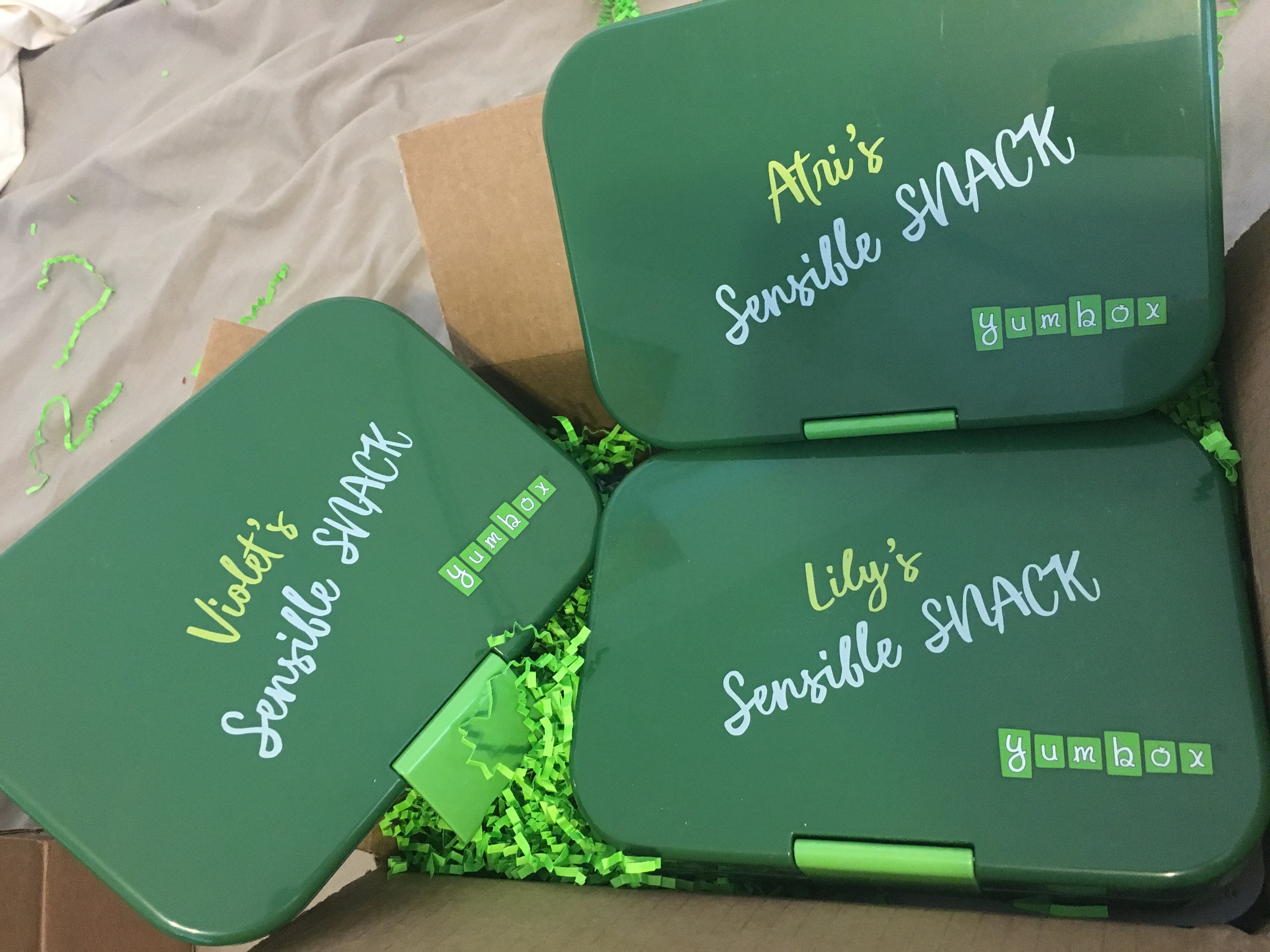 Hi everyone thanks for joining us! As promised here's a review and thank you to the Mott's company for the personalized bento boxes they sent the kids. We are finally able to use them which wasn't the case over the summer. Since school has started I've picked back up the daily routine of packing their lunches and these boxes are meant to make the task easier.
I'm going to get right into it and start by saying that they are durable because, my kids are really rough and they came back in one piece with all of their hinges still intact. Also they stay tightly closed with the simple latch that's attached. I asked the kids if there were any leaks, accidents or spills at school from them and they said no. I packed idli, their choice of peas or raw carrots, and dal cooked in the pressure cooker which is kind of a wet preparation for lentils. ?You know I like to push things to the limit the first time around, live life on mommy edge. But this product passed that test, maybe it's the lining inside that sits above the food, seems like it creates a suction when sealed. Another of my favorite things about the boxes is that they have separate compartments. One, this means I'm not packing five different containers into a lunchbox. And two they help with portion control. Not super necessary for all kids but still helpful and adults can benefit from this as well.  I'm going to be honest, the fact that their names are written on the top is really cool ?. They know it belongs to them so will their teacher and their classmates. I don't know if any other kids in their classroom have bento ? boxes but if they do they won't get switched.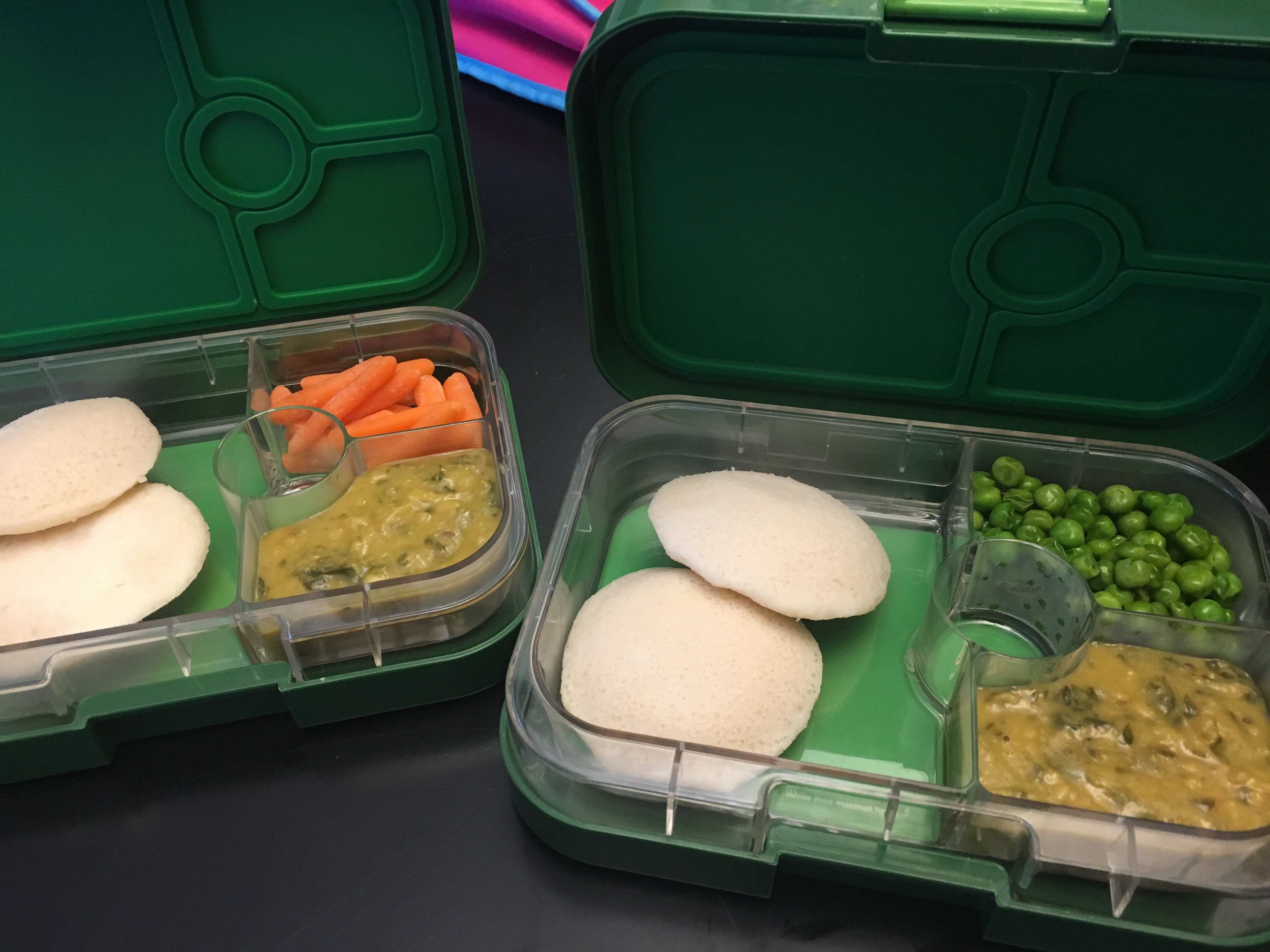 The package sent to us came with Mott's new 100 % natural juice with less sugar. It's not from their organic line but I still compared it to other brands, as well as their other juice products just to see if it was true. For my Mott's mommies out there yes this new juice does have way way less sugar. Mott's if you're reading apply the same method to your organic juice line please. ? Anyway this awesome gift ? box also came with, inside the bento package, 3 free recipe cards and a website address to checkout other possible food packing ideas. I'll post the videos of the kids and I trying them or altering them to fit our dietary needs on YouTube. I better hurry up with that though the kids were extremely excited about getting in the kitchen to test them out. They make me feel and want to be more creative or fun with the kids meals. Ah. And last but not least the bento boxes also came with two dry erase markers each and a laminated sheet which fits perfectly under the clear container so you can leave little reminders or love ❤️ notes for your kiddies, your significant other or hey even for yourself. Overall thank you Mott's. This has been a very fun package to receive and we, including my husband, loved it. I'm sure I was more excited than the kids. They loved the boxes so much and they are so convenient that I think I'll mainly stick to them instead of their traditional lunch boxes. Below you'll find more pictures from the package and two video reviews.