Cilantro lime rice 2c recipe
2c rice raw rice washed
1-1 1/2 limes squeezed for fresh lime juice
2 veggie / Maggie cubes crushed (any veggie cube brand you want)
1/2 tsp extra fine garlic powder, looks like baby powder
1/4-1/2c minced cilantro, your choice depends on how strong you want the flavor. I personally always go with quarter cup.
1 tbsp of evoo
Sprinkle 2 pinches of salt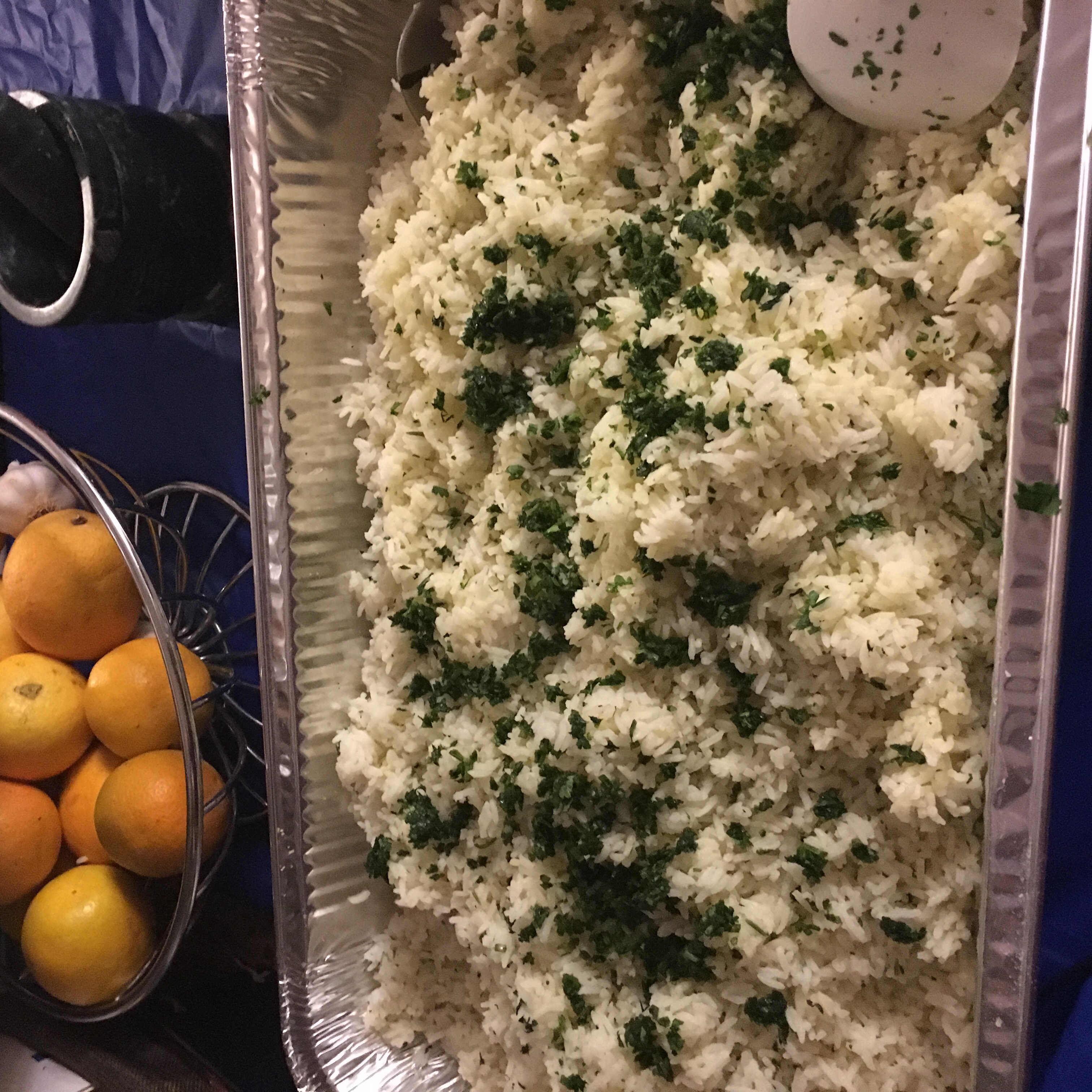 PREPARATION
Cook your rice as you would normally do. * We will be adding lime juice so if your rice is normally sticky use less water. Basics of rice are: In the rice cooker use equal parts water to rice, on the stove is 1 cup rice to 1 3/4-2cups water.
When the rice is done and cooled a little but still warm add smashed veggie cubes, garlic powder, and your cilantro. You can leave a little of the cilantro on the side as the top garnish if you want. Mix the ingredients in well folding/turning and not smashing the rice, try and make sure all of the rice is coated.
Next add the extra virgin olive oil and salt, fold again and garnish. I add the evoo because with all of the turning the starch tries to come off of the rice and you don't want a sticky mess in your mouth. It kinda gives it a seal locking on the seasoning to the rice grains without ruining the flavor.
Enjoy!