Good afternoon everyone! I am really excited to share this recipe because it was very easy and tasty. This is a veganfied chocolate chip cookies recipe out of a box, the original recipe calls for eggs but we used ground flaxseeds instead. I also replaced the butter with a vegan buttery spread and coconut almond milk. We made them as a gift for the twins' teacher after we found out it was her birthday. They thought it would be a great idea and of course they like to get in the kitchen with me so this was a fun activity for all of us even little Atri. As for where to find the ground flaxseeds not to worry. It might sound like a difficult to find but I now you can't find them in most local grocery stores. I buy the flaxseeds in a 1 pound bag and grind them in a spice/coffee grinder myself (small batches at a time). You can do the same, that way you can get multiple uses out of them for other recipes. Well here's the recipe!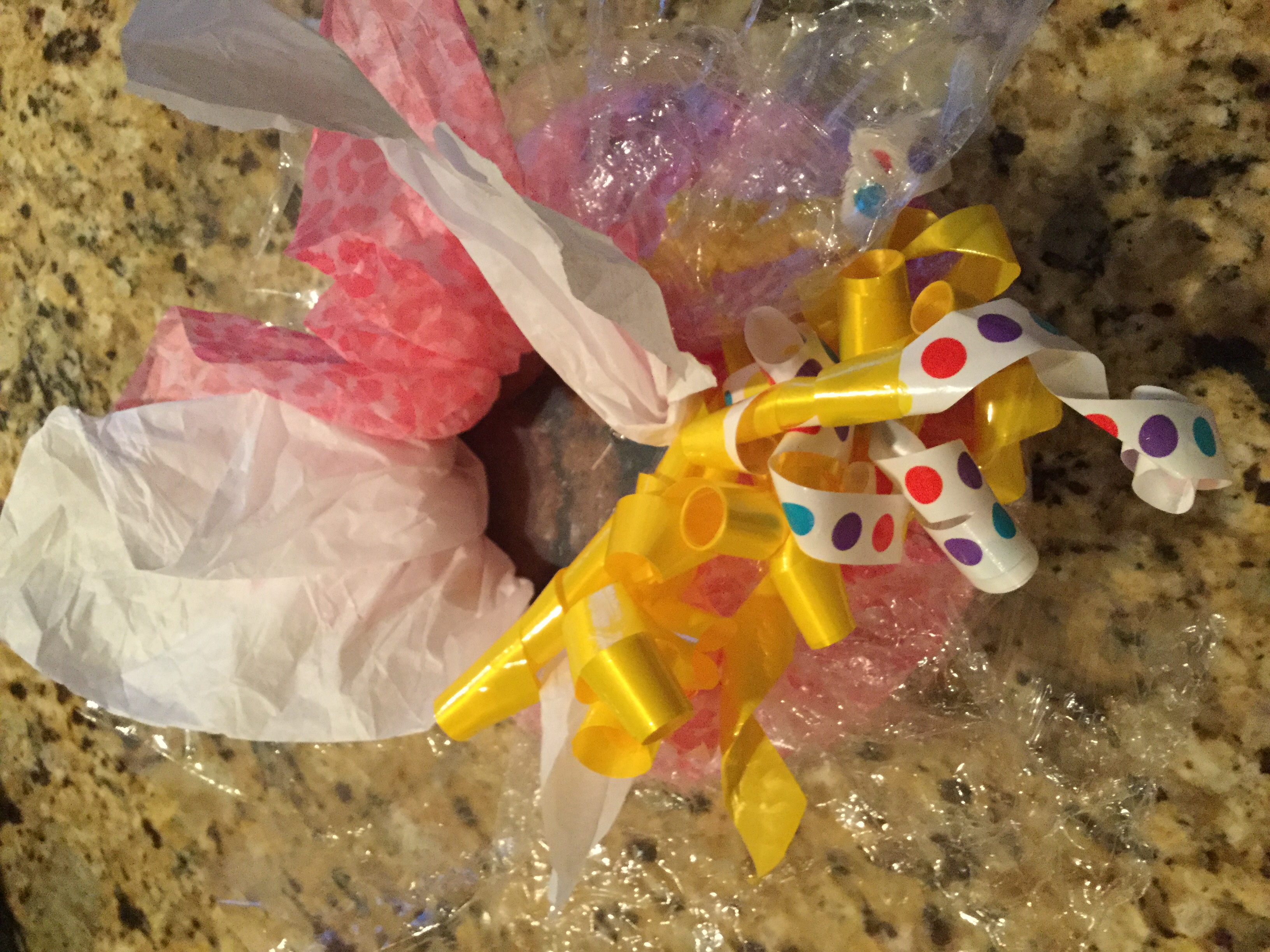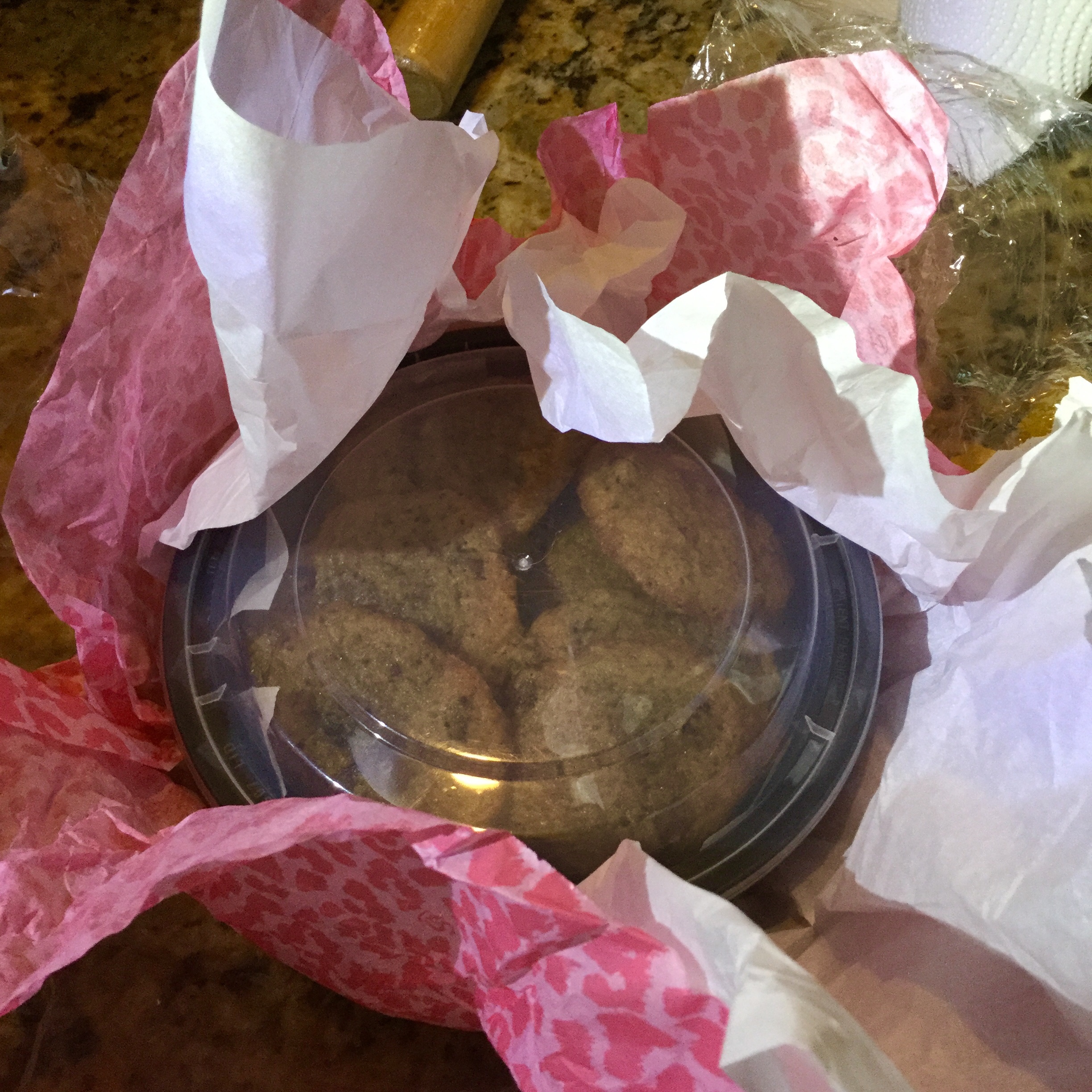 For this recipe I used Foodstirs organic, non-GMO, fair trade chippy chocolate chip cookie mix but you can use whatever brand you like. I just liked their ingredients like unbleached flour, pure brown sugar and cane sugar etc.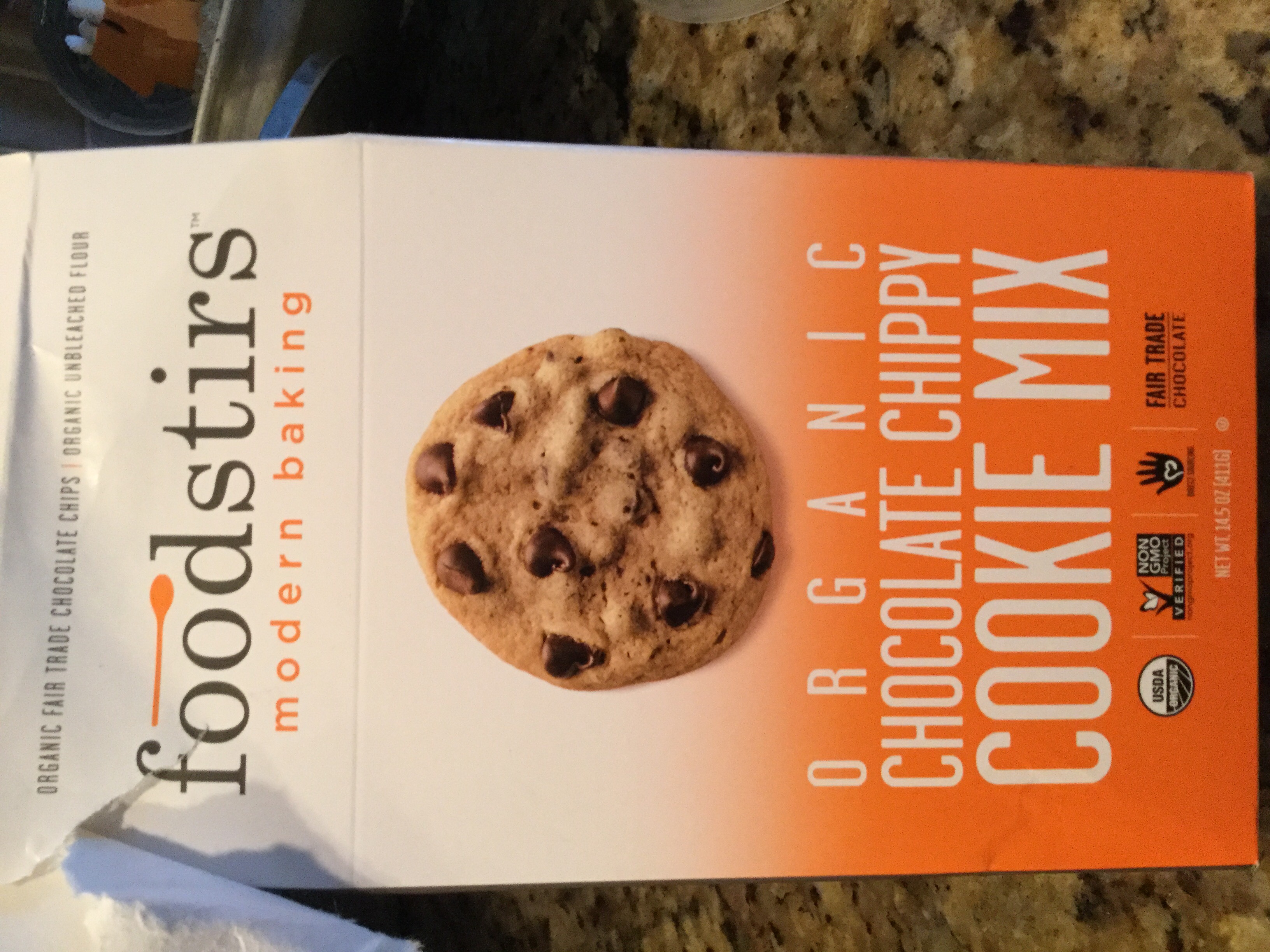 Ingredients
1 box of Foodstirs chocolate chip mix
6 tablespoons of room temperature vegan butter (replacement for dairy butter)
2 tablespoons of ground flaxseeds (replacement for eggs)
3 tablespoons of warm water
3 tablespoons of coconut almond milk or other milk substitute (You can use an additional 3 tablespoons of water instead of milk but I chose to use milk.)
Tools
1 medium size mixing bowl for batter
1 small bowl for "egg"
Lined cookie sheet(s), enough for 24 cookies
A fork or tablespoons for stirring
Time
About 20-25 minutes to prep cook and cool.
Steps
Preheat the oven to 350 degrees and line your cookie sheets or baking pans. Next pour the contents of the package into the medium size bowl. In a smaller bowl mix two tablespoons of ground flaxseeds with the three tablespoons of warm water. Once it's completely wet add three tablespoons of milk. Yes it can be a little gooey, binding like an egg ? . Now stir the butter into the dry cookie mix until you can't see it and then pour your "egg" mix into the bowl with the rest of your ingredients as well. Stir all of the ingredients until everything is mixed well and there are no signs of dry batter.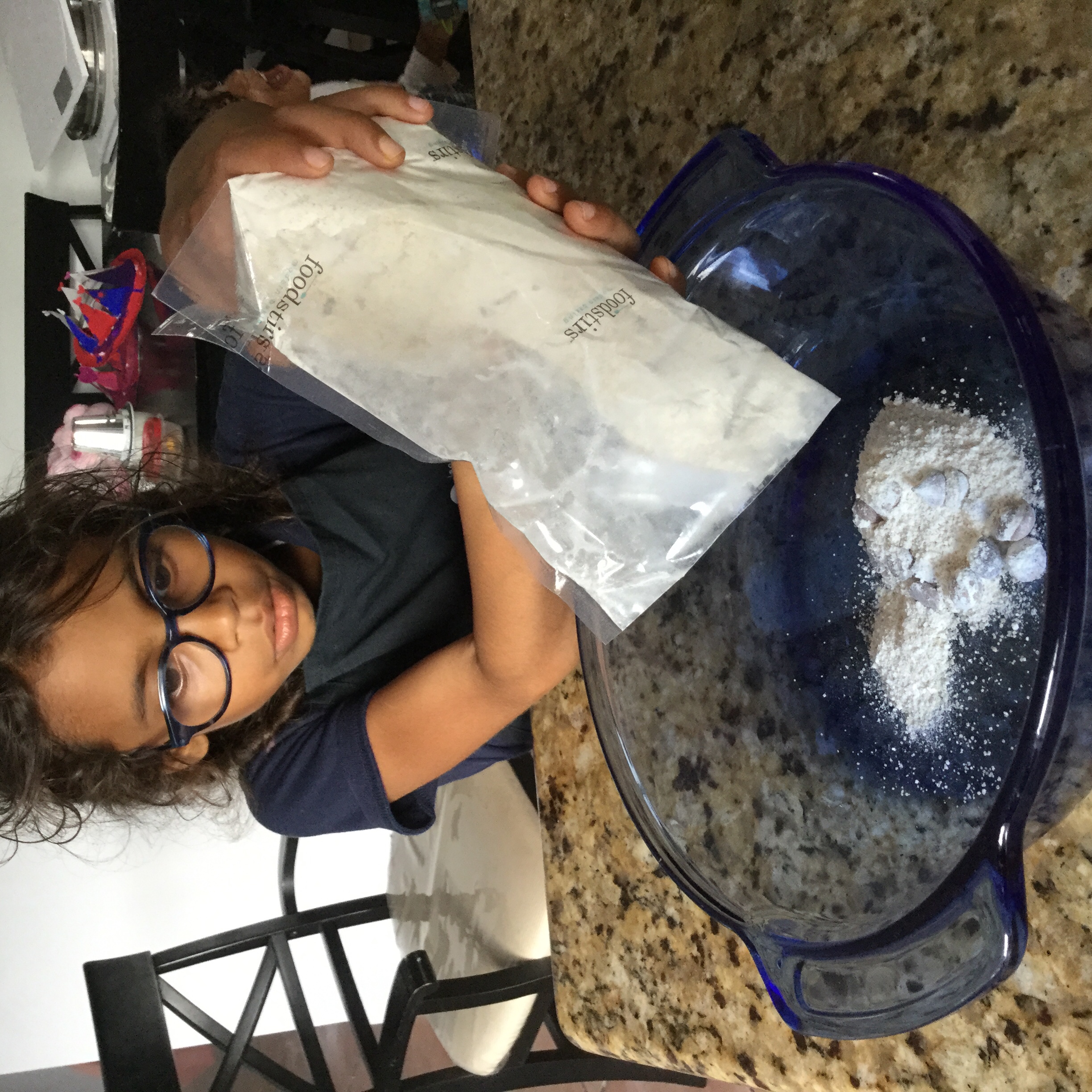 Lily helping in the kitchen.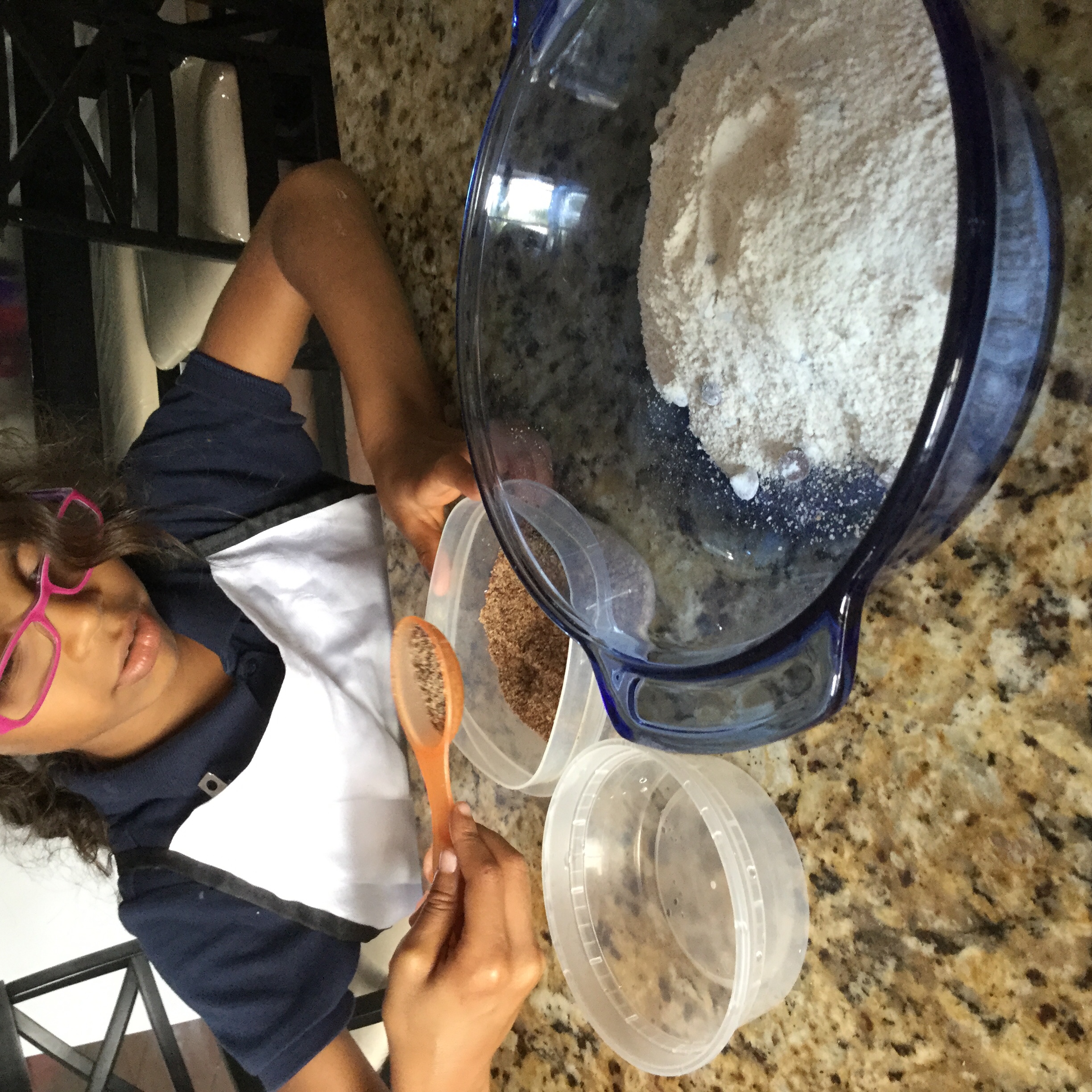 Vy preparing the egg substitute.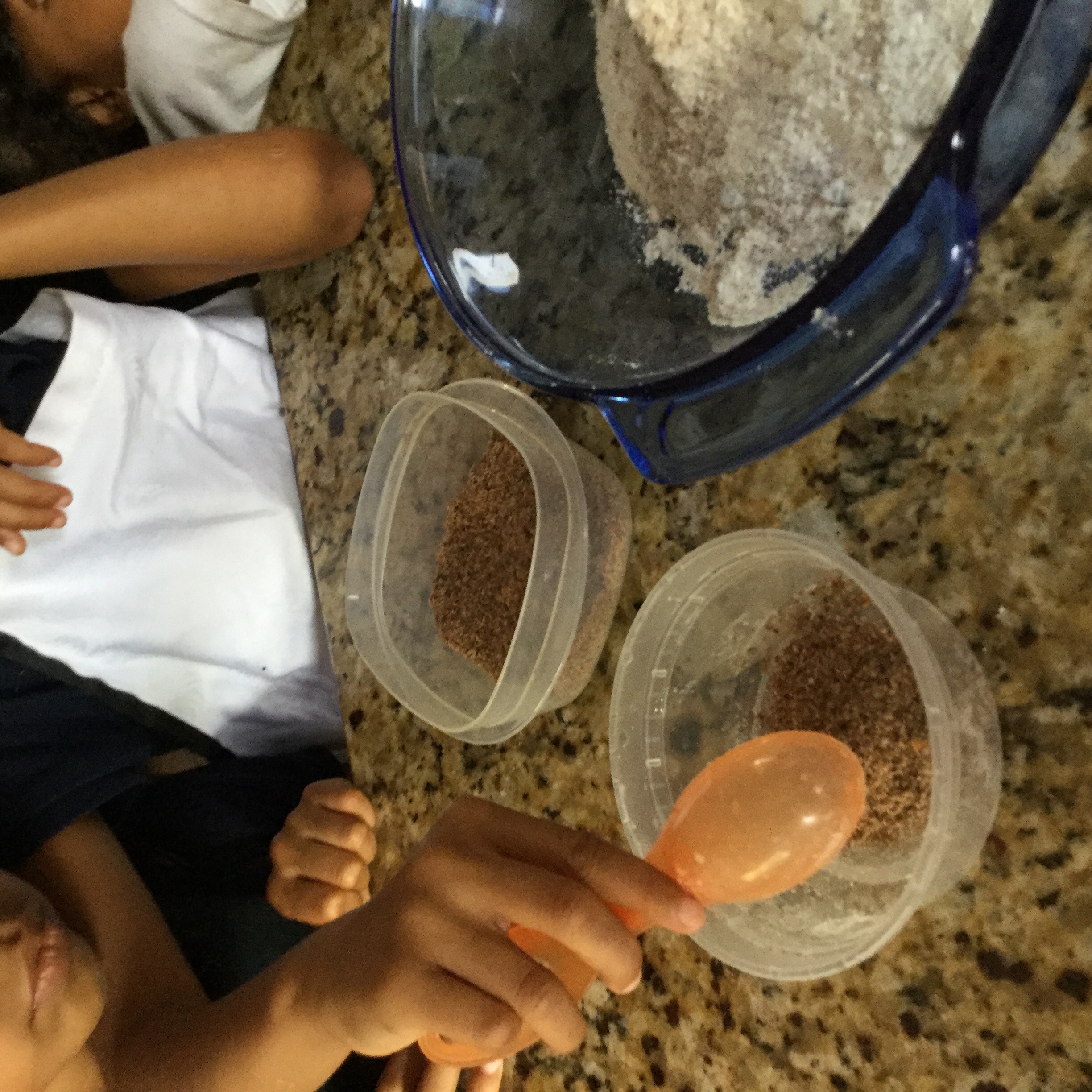 Mix flaxseed with water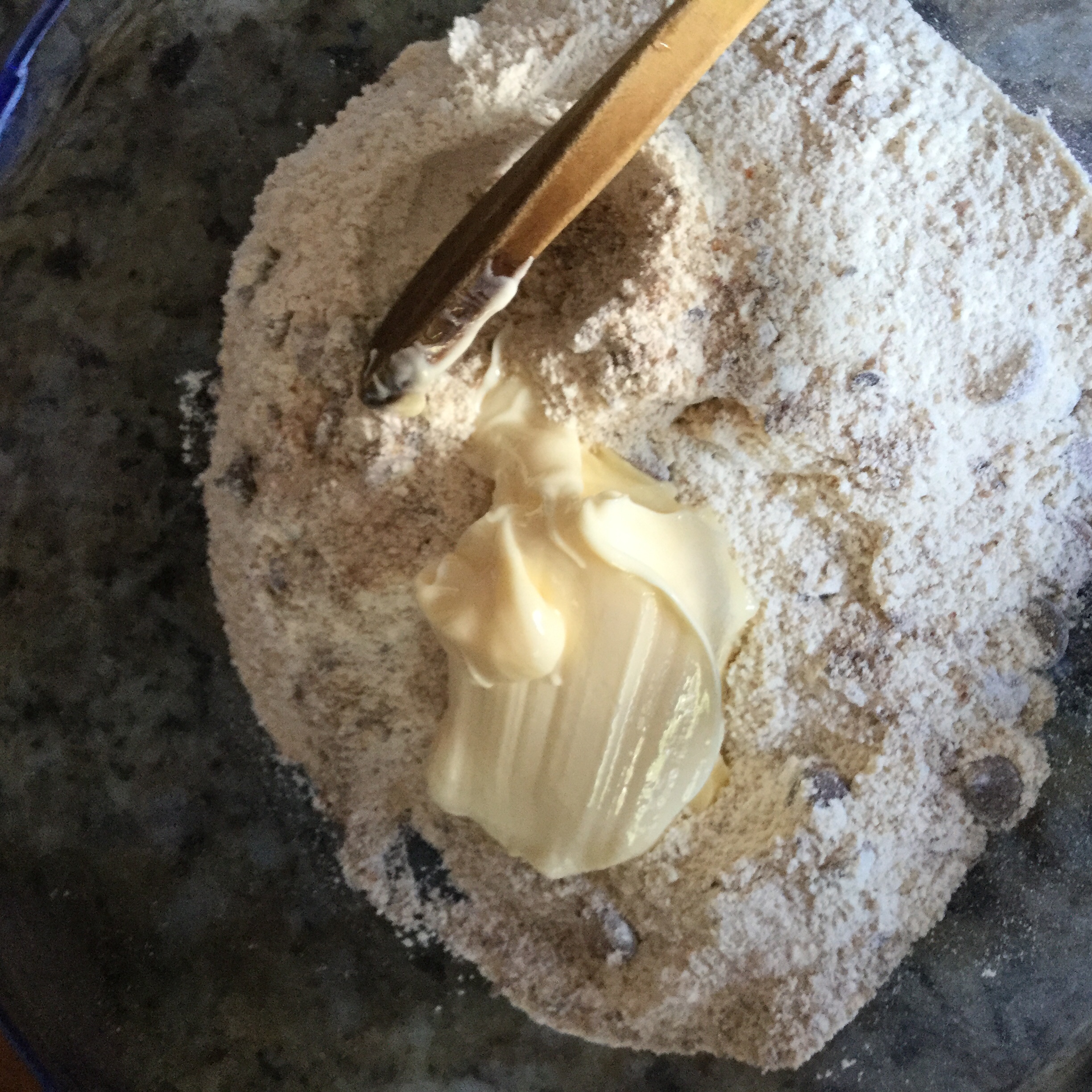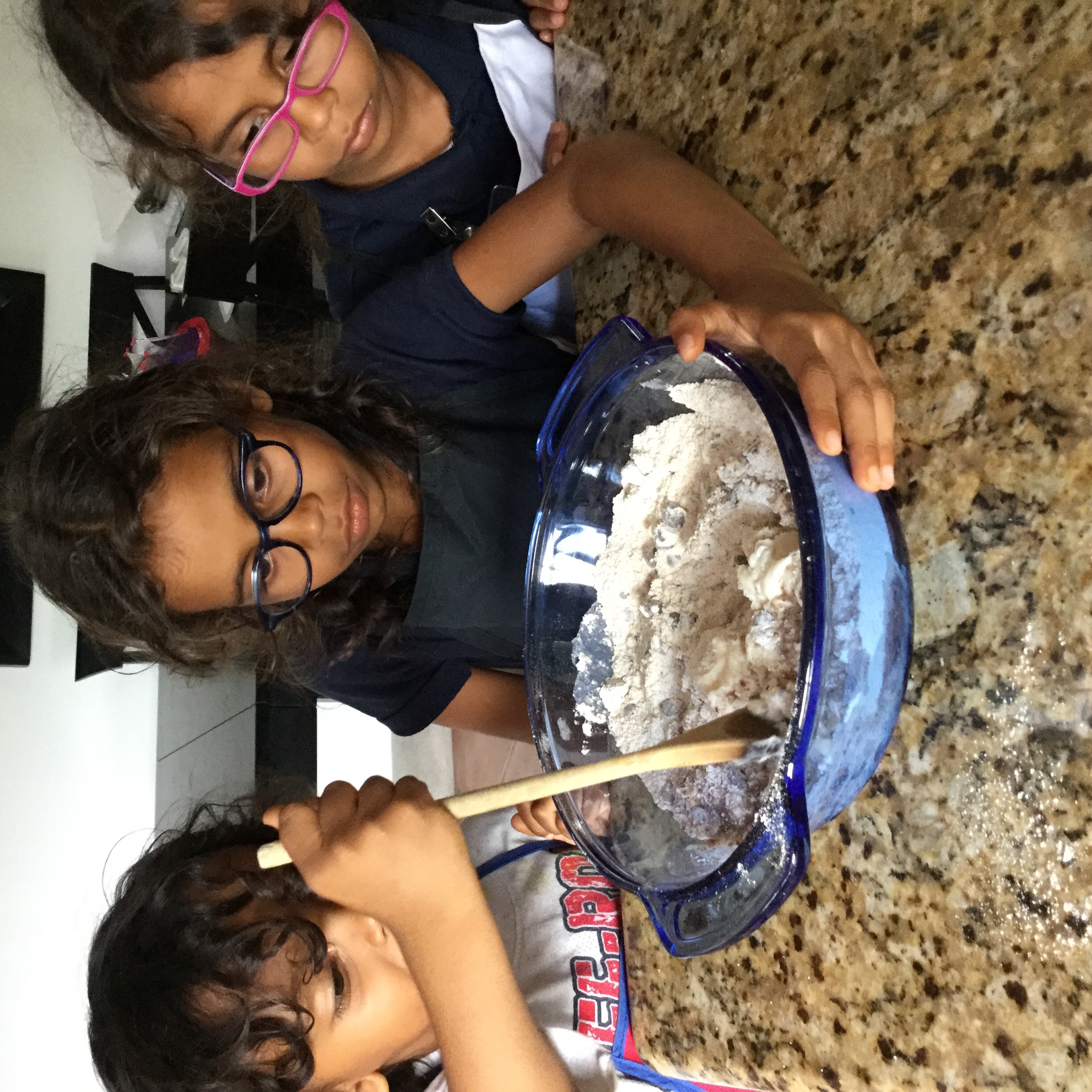 Atri mixing it up!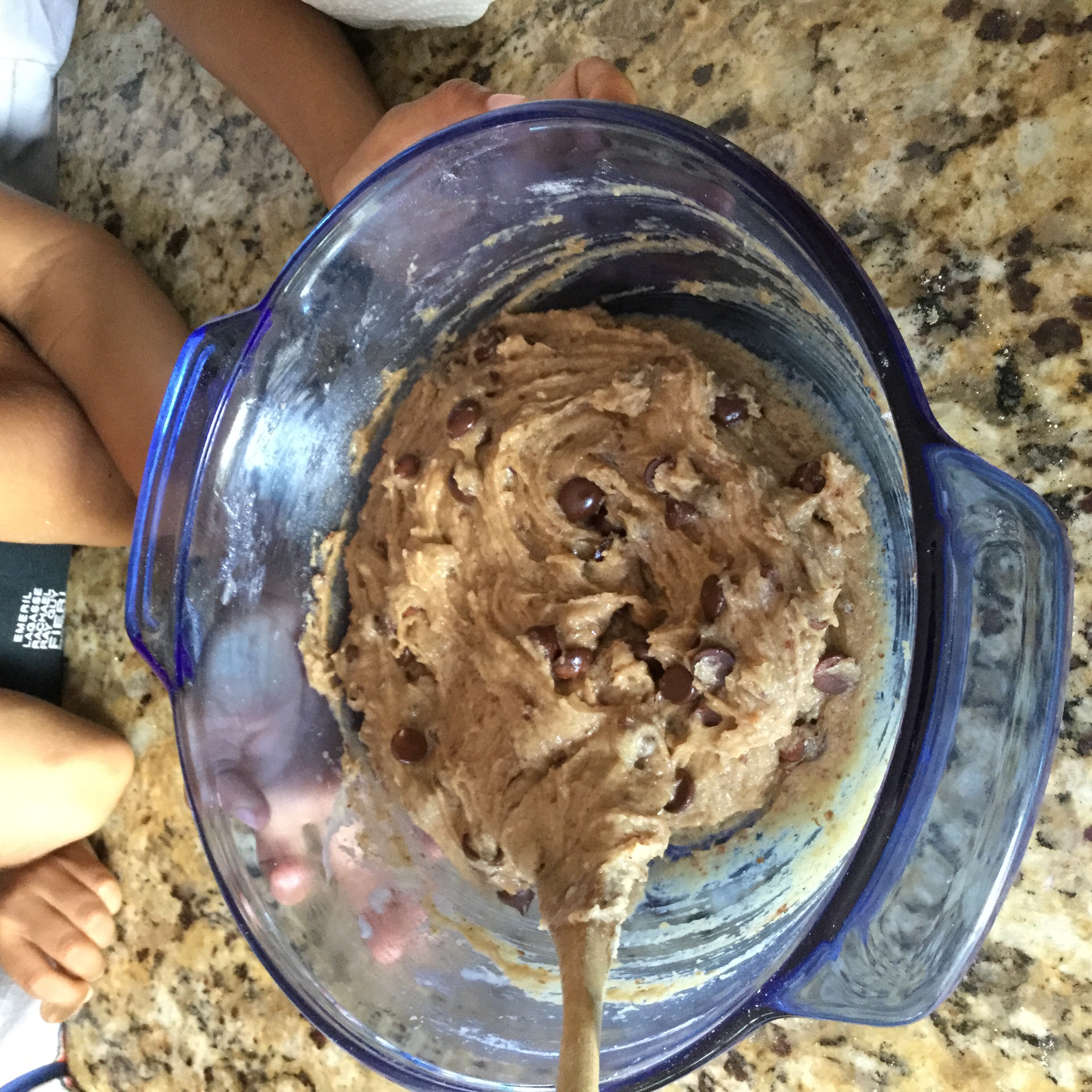 Scoop out 22-24 tablespoon amounts of dough and place them in your lined pans. Don't press them down and actually you might want to leave them a little high. Bake them for 12 minutes or until the edges are brown then remove them from the oven to cool.
You may now indulge. ?.