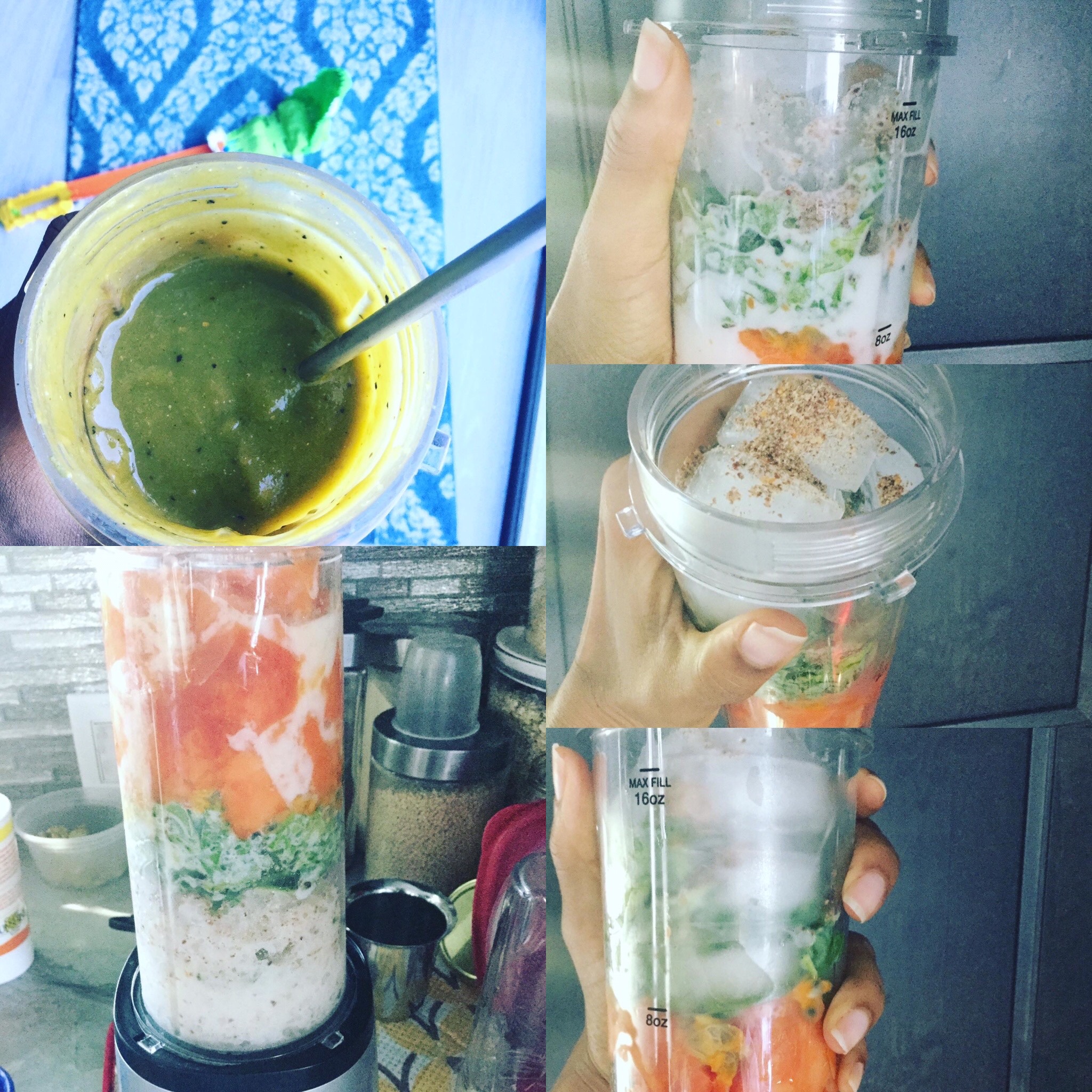 Papaya Passion Fruit Smoothie
It's the middle of winter and I'm glad to be back home from vacation. I returned to give thanks that our papaya trees and passion fruit vines are producing at a high level during the same time. They are getting me through these days. Busy schedule and not enough organic/local/or in season fruits in the market. We were on the banana and orange diet for the past couple of weekends but now Mother Nature has given us these gifts right from our own backyard. Ok they're pretty easy to grow and thank goodness for that. When in season and growing at home you can plant your own!
Recipe
1c fresh cut papaya
1 whole passion fruit, pulp and juice
1 tsp fresh ground flaxseed
1c kale or spinach
1/2c vegan milk
1Tbs organic agave
1c ice
Blend and enjoy ?
This recipe is not a super sweet beverage. If you prefer a sweeter taste use half a cup of ripe banana and half a cup of ripe papaya instead of one whole cup of papaya.