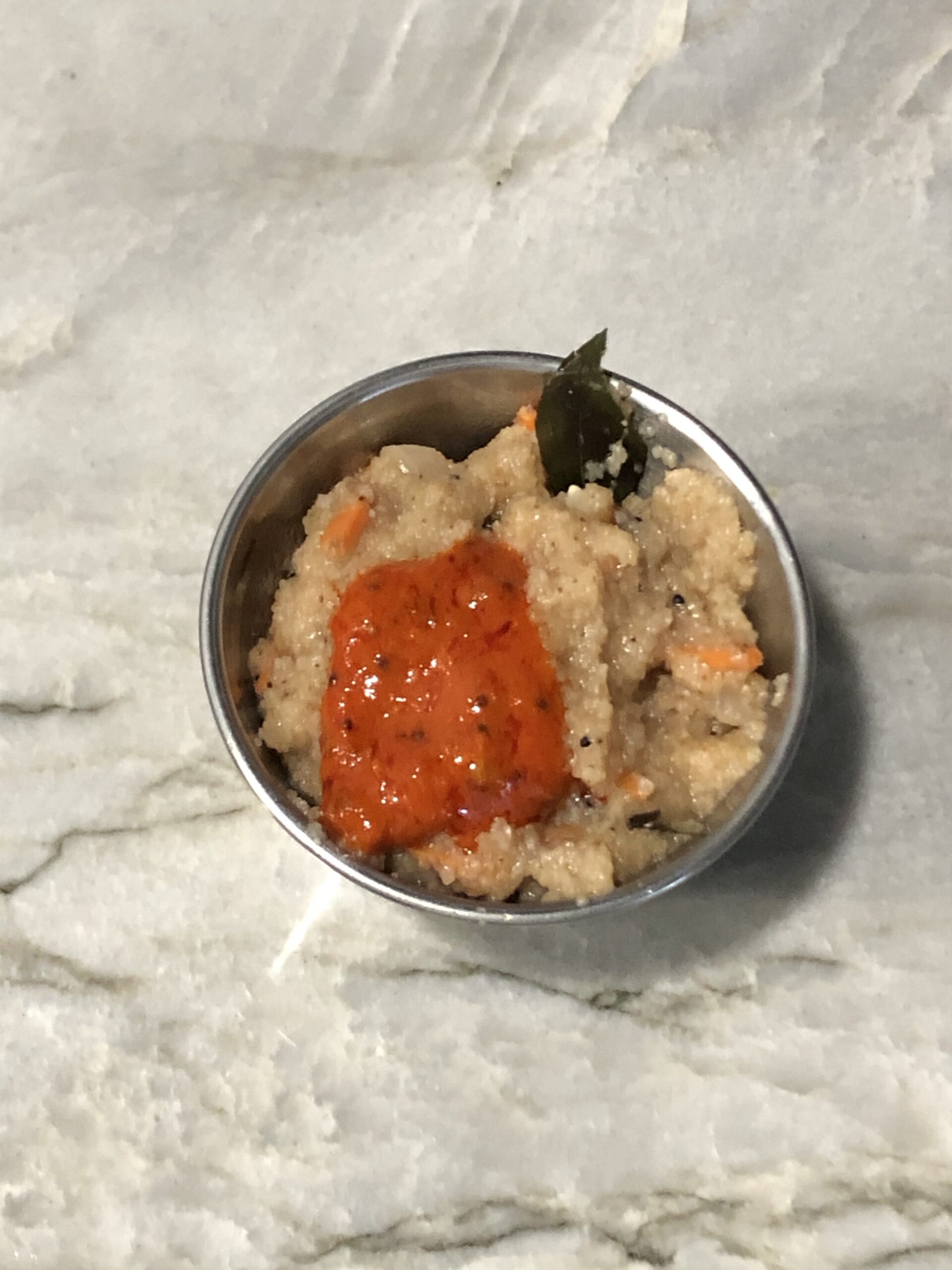 Upma! This was our recipe Wednesday Instagram post made with sooji. This is one of the kids' favorite breakfasts! It's my husband's too but he didn't feel quite the same growing up. Read below the recipe to find out the story behind those feelings.
Let's get cooking
Ingredients
2c sooji
6c water
1c diced or shredded carrots
1/2c peanuts or cashews
1/2c chopped onions
2-3 chopped green chilies
1/2tsp mustard
1 stem of curry leaves, that's about -15 leaves
2tsp salt
1 Tb oil
PREPARATION
In a deep frying pan or a quart and a half size pot roast the 2 cups of sooji to a rose color or light brown. Remove and keep aside
Next heat oil in pan and add the nuts and mustard seeds, cook until the seeds pop. Then add your curry leaves and onions cooking them until they're translucent. Now add the chilies ? and carrots, sauté everything for about 3-4 min on med. Add the six cups of water and salt. Bring it to a boil. When it does slowly stir in the sooji as it thickens turn it down to low-simmer, keep stirring to make sure that it doesn't stick to the bottom, once the temperature has dropped cover it and let it cook for about five more minutes. Cool and eat.
Upma gets a bad rep because although it's delicious it is the go to fast food for moms, including my mother in-law . When you don't have dosa batter or anything else ready upma will save the day so it was used a lot in busy Indian households as I'm told. I would say it's like eating super flavored grits. But it has a texture like cream of wheat ? unsweetened. My husband told me a few times that he would complain to his mom about making it for breakfast. Us then, "Aw man grits again mom." lol ? . Now grown, " Mom you're making grits? We'll be right over with the kids." Now replace it with upma, ? get it? lol same thing. Now he's all over it. Missing that homemade staple comfort food like grits. ? .