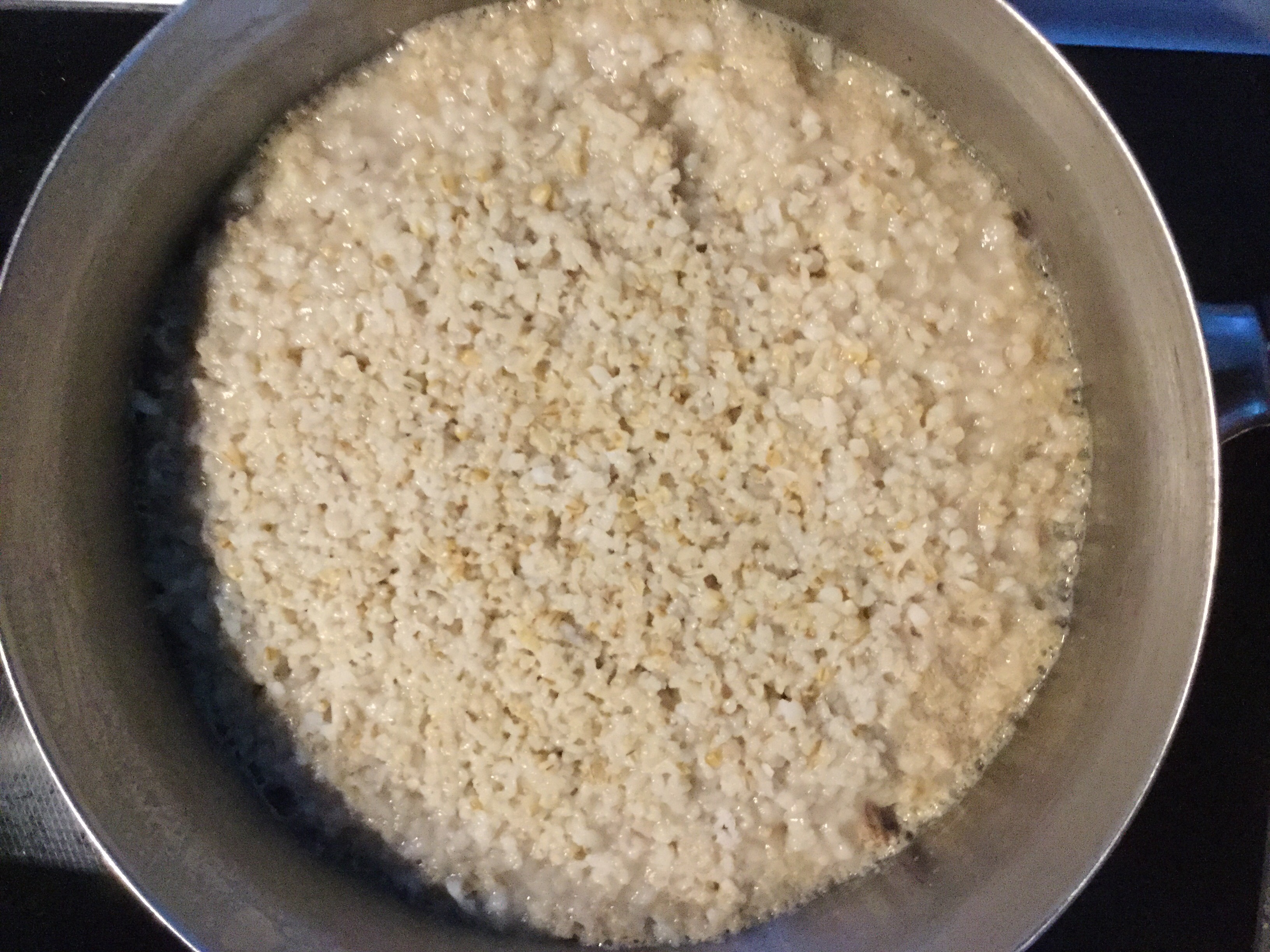 This overnight soaked steel cut oats recipe is REALLY EASY.
Ingredients
1 teaspoon of Salt, 8 cups of water, 3 cinnamon sticks, and 2 cups of old fashioned steel cut oats. That's it!
See the picture below for the texture and the type of oats I use.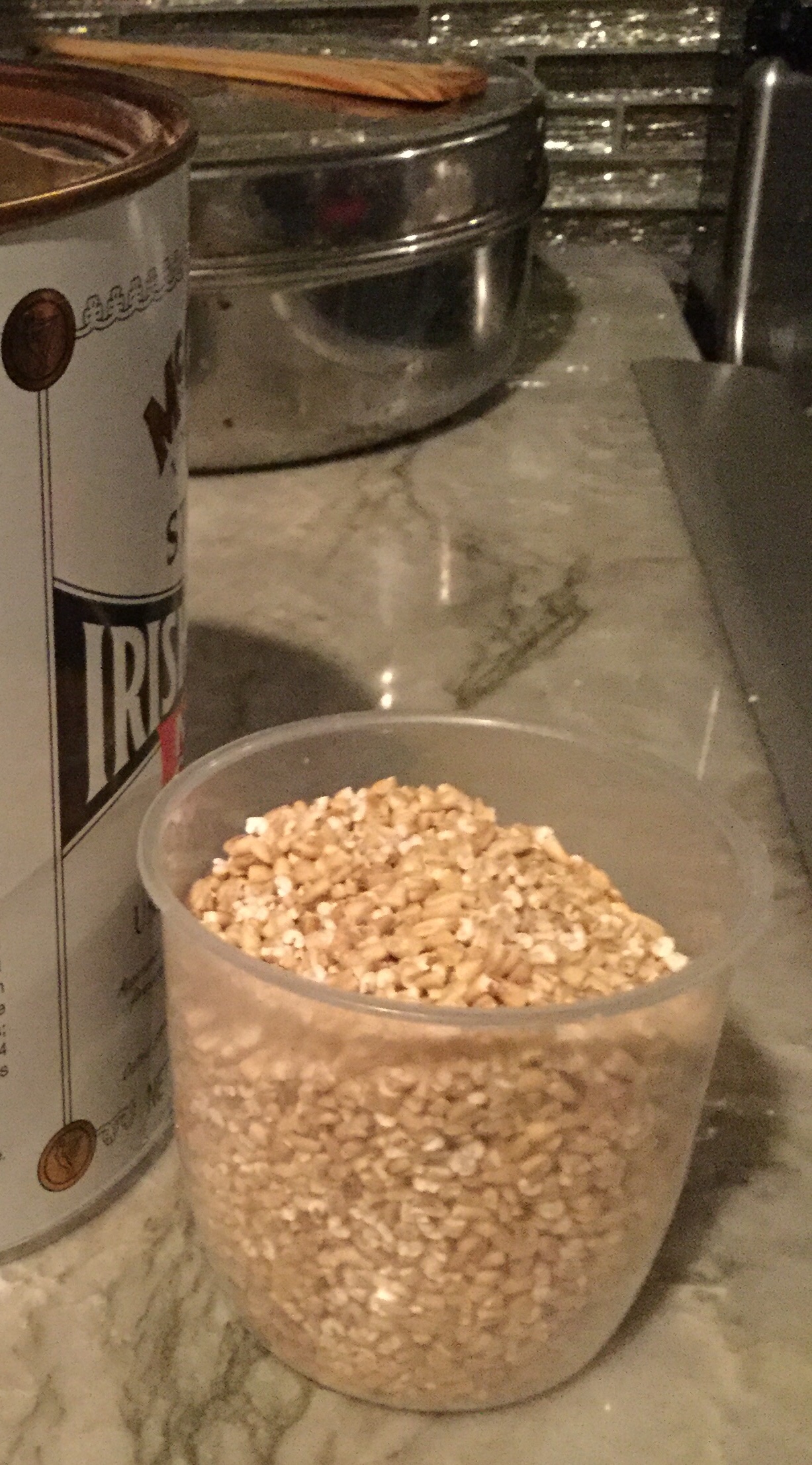 Steps
Put on 8 cups of water to boil with the salt. When it boils put in the oats and immediately turn the stove off. Toss in the cinnamon sticks and give the whole pot a mix. Take it off of the eye it's cooking on, cover it and let it soak overnight until the morning. Done! You can add sugar, maple syrup, berries or whatever else you like.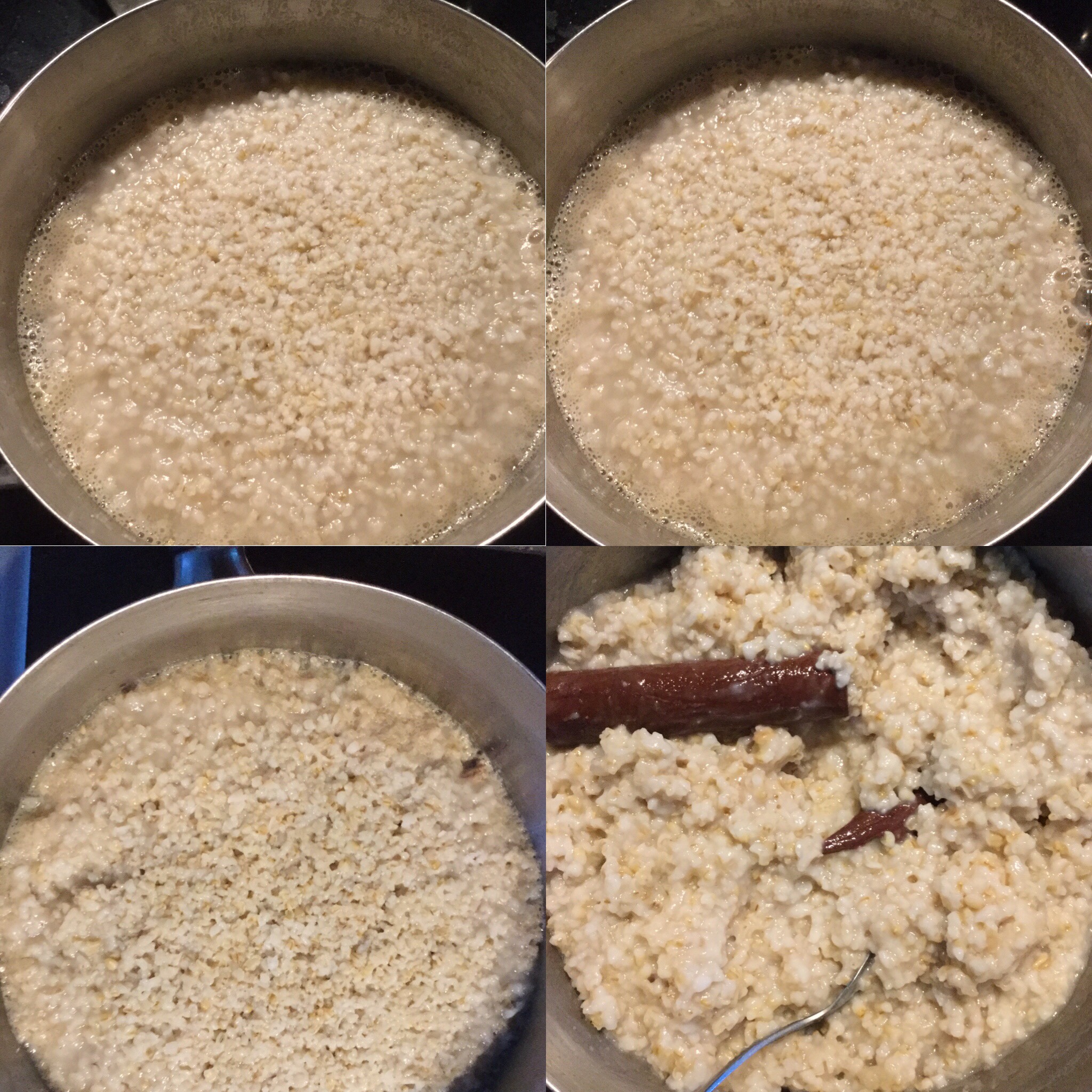 I took some photos so you can see how the oats look when they soak over time.
Enjoy! my kids sure did! ?