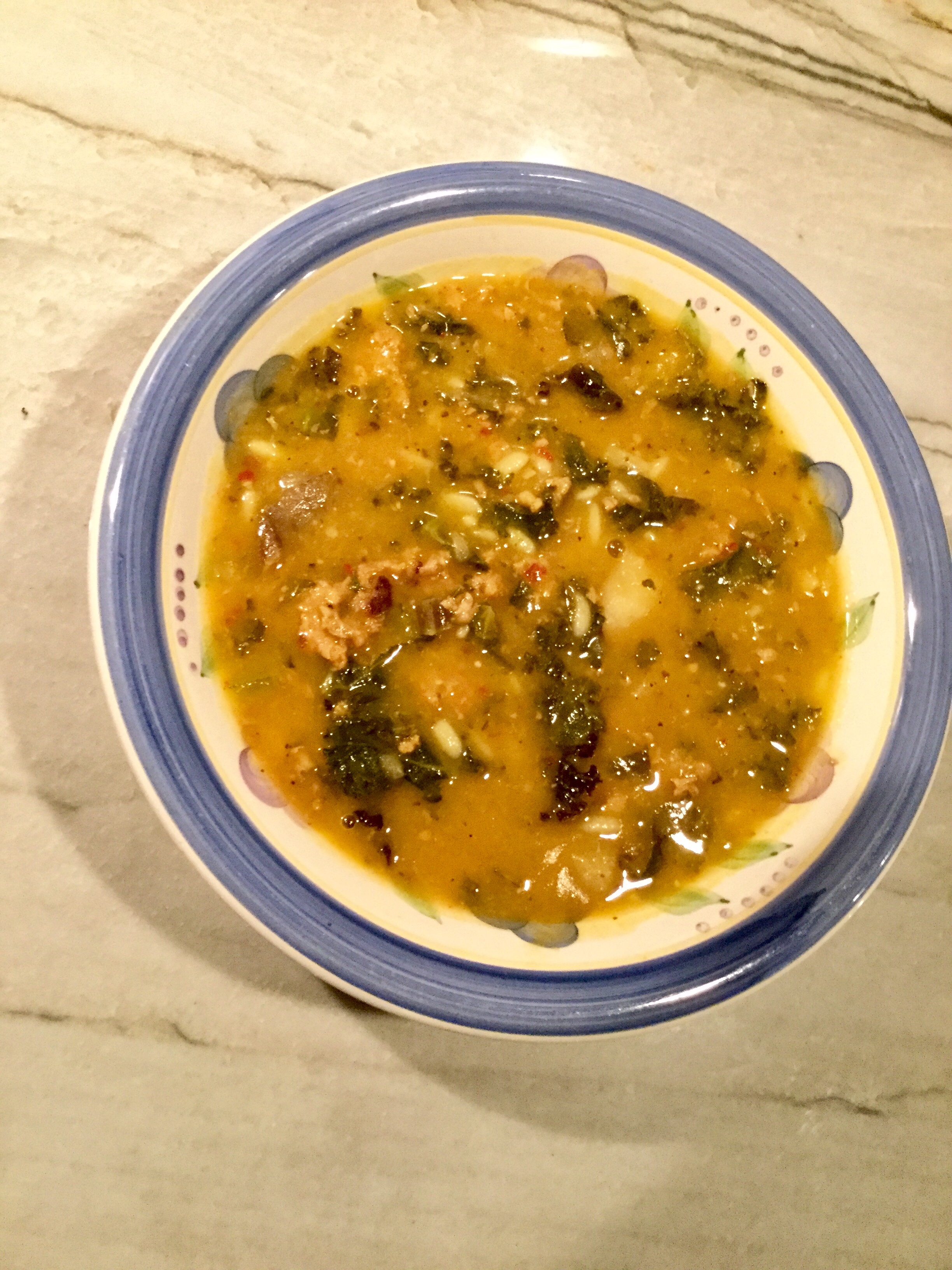 I saw the original recipe for this soup on a non-vegan post but of course we made it our own. The recipe promised that this was the best soup ever (it did look like it and so it peeked my interest). I must say it is the best and easiest soup so far.
The ingredients are simple and few but the taste is right on the mark. Bonus! it's also accidentally gluten free. Let's get into it.
We are a family of five and are told by many that we eat large portions, with that said for us this recipe was good for two full sittings/servings each. Prep time was four hours, totally worth it. Also, you should keep in mind that any good soup will take no less time to prepare.
Ingredients
1 lb of ground vegan Italian sausage. ( I used 1 pk of beyond meat Italian sausage and just broke them up. ) 2 broken up 2 minced.
2 yellow onions diced
3 russet potatoes diced ( I left the skin on and the original recipe doesn't specify).
1c vegan half and half (I used Nut pods coconut almond blend )
3c of fresh kale diced or cut really small in the food processor. ( You can dice a 16oz bag of loose kale, I wouldn't use frozen and neither did she.)
1c gluten free orzo
2 1/2 32oz cartons of vegetable broth or 2 full cartons and 2c of water, so you don't have half of a container sitting in the fridge with a death by date to use within three days.
3 large fresh minced garlic cloves
1tsp of chili flakes
1 tbsp minced dehydrated onions
1 tbsp dried basil
1 tbsp dried oregano
2 tsp coarse sea salt
1/4 tsp ground black pepper
3 tbsp vegan butter ( I used Earth Balance soy free )
Steps (super easy steps)
In a large pot on medium heat sauté the onions, garlic, and potatoes in the butter. Add the broken down pieces of sausage with your spices and cook the mix for about 8 minutes. Remember it's vegan there's no need to overdo it. Now add all of the vegetable broth and your water, if you chose to use any. While it's still on medium cover the pot, when it starts to boil a little turn it down to low and let it cook for 2 hours. At the end time add the kale, orzo and half and half . Let it continue to cook for the last 40 minutes stirring occasionally from the bottom. That's it – it's done. I topped ours with cool plain vegan yogurt. We all loved this soup and I definitely plan on making it a repeat dish in our home. I have to credit Jana Foreman of Living My Best Style for the inspiration behind this dish all because I had a pack of kale sitting in the fridge without any new clue of what to do with it when I came across her post. I know I changed it up quite a bit but trust me this was one dish worth veganfying.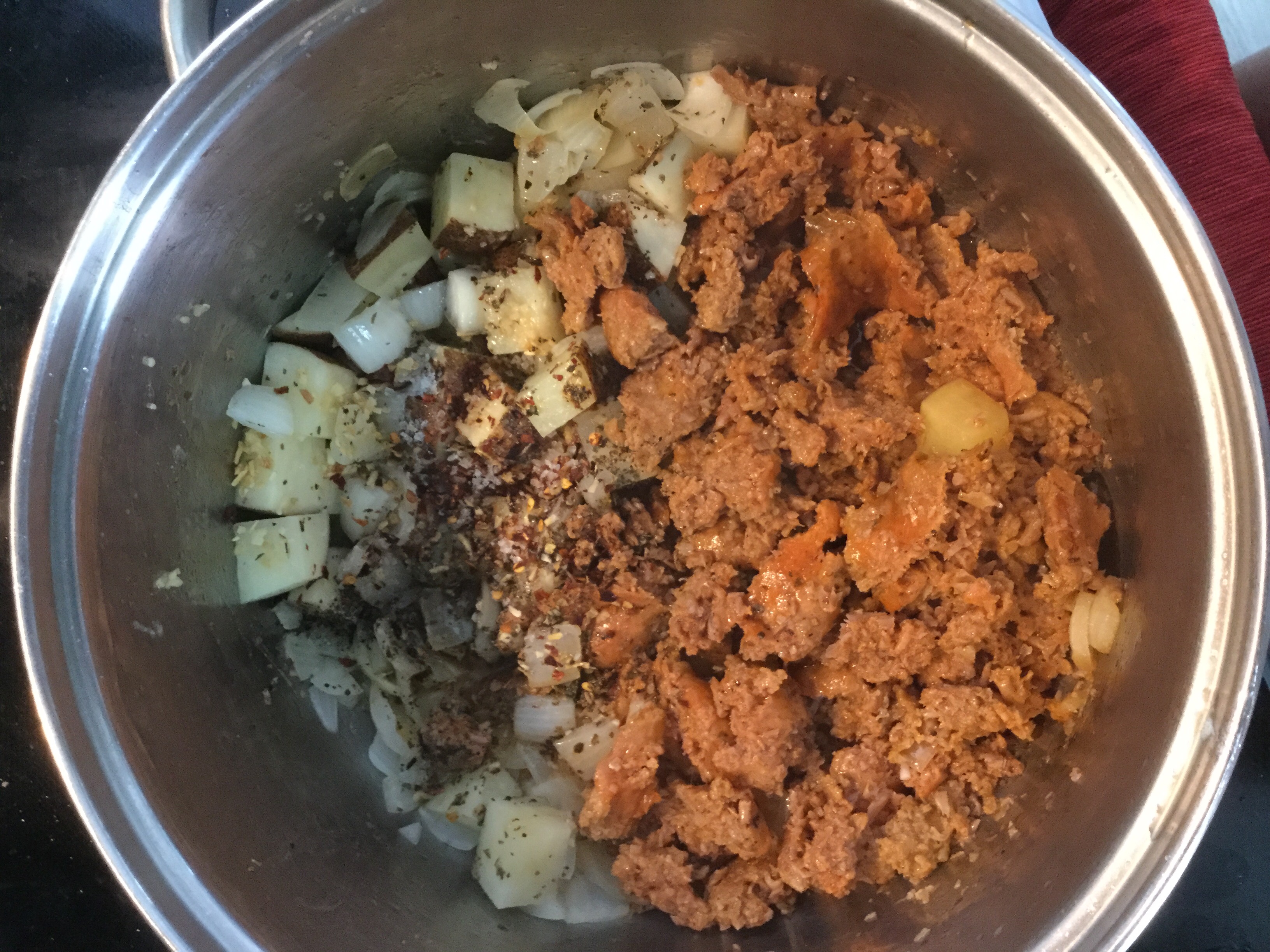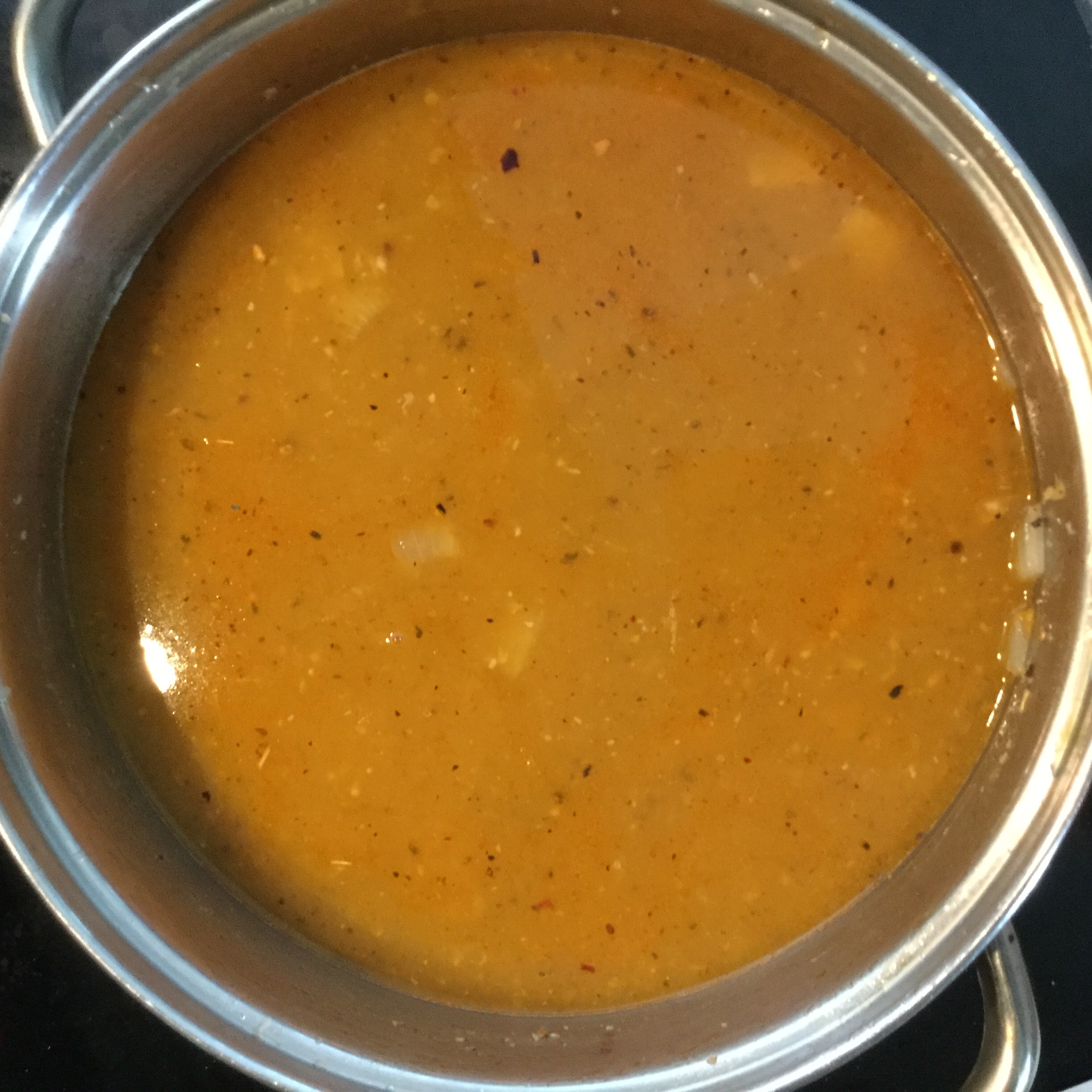 Pre boil, broth added
Kale, cream and orzo added