Vegan applesauce and cinnamon pancakes
Makes 10-12 4inch pancakes ?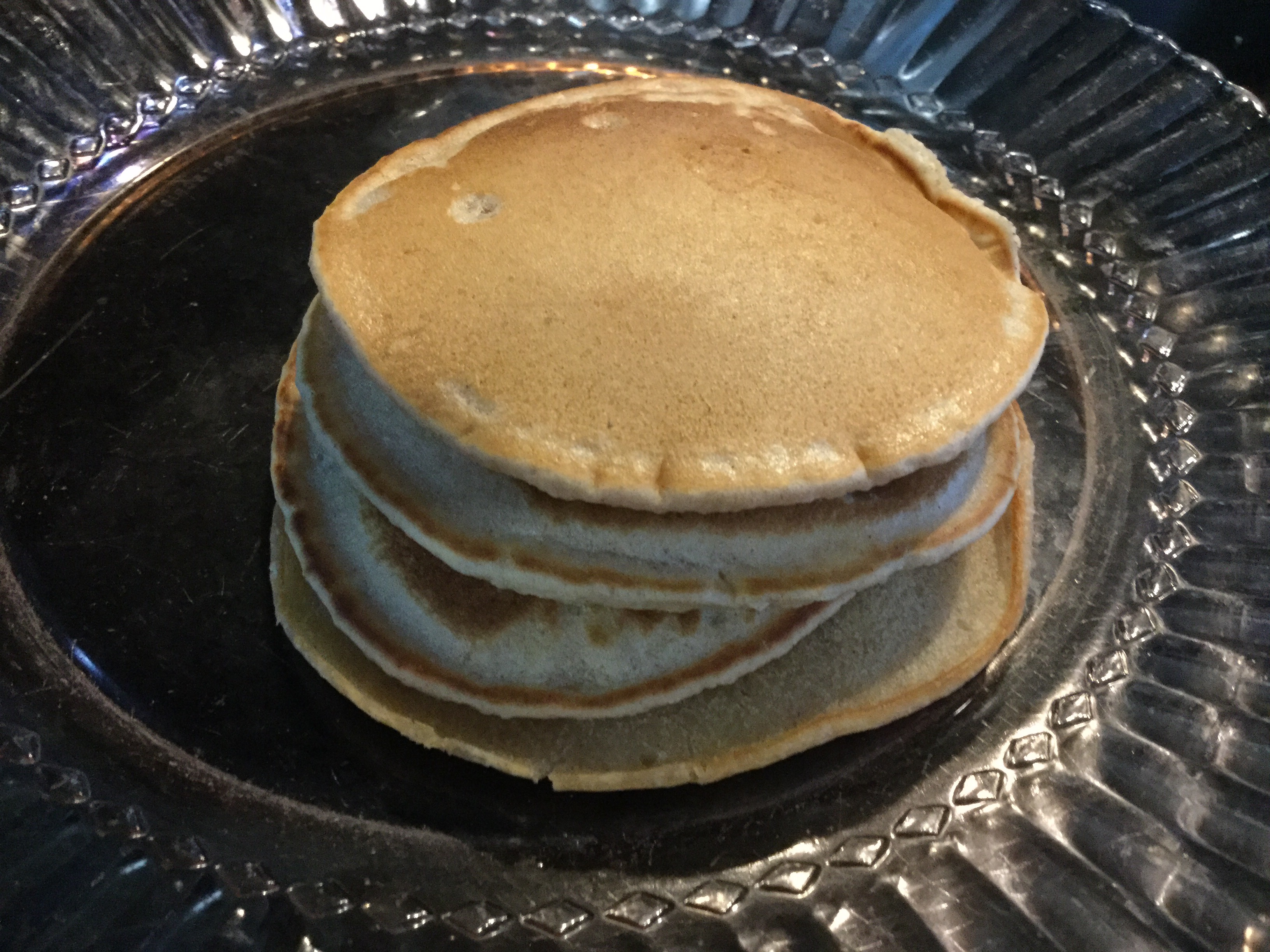 Ingredients and cookware needed
1 1/2 cups of pancake flour (I use Bisquick or Annie's)
1 tablespoon of granulated sugar
1 tablespoon of v butter melted
1/2 cup of nondairy creamer with 1/2 cup of water. (I use nut pod coconut almond creamer) or 1c of nondairy milk
1/2 cup of unsweetened applesauce
1/2 teaspoon of vanilla extract
1/2 teaspoon of cinnamon powder
1 teaspoon of baking powder
A blender. I always try and use the blender it creates less of a mess and is much faster. You can use a bowl and a fork.
An electric griddle or flat pan.
Steps
First add the flour, sugar, melted butter, milk/ creamer blend and applesauce to the blender. Blend the mix until it is smooth stop once and use a spatula to make sure there aren't any dry flour pockets hiding near the bottom or sides. This literally takes a few seconds.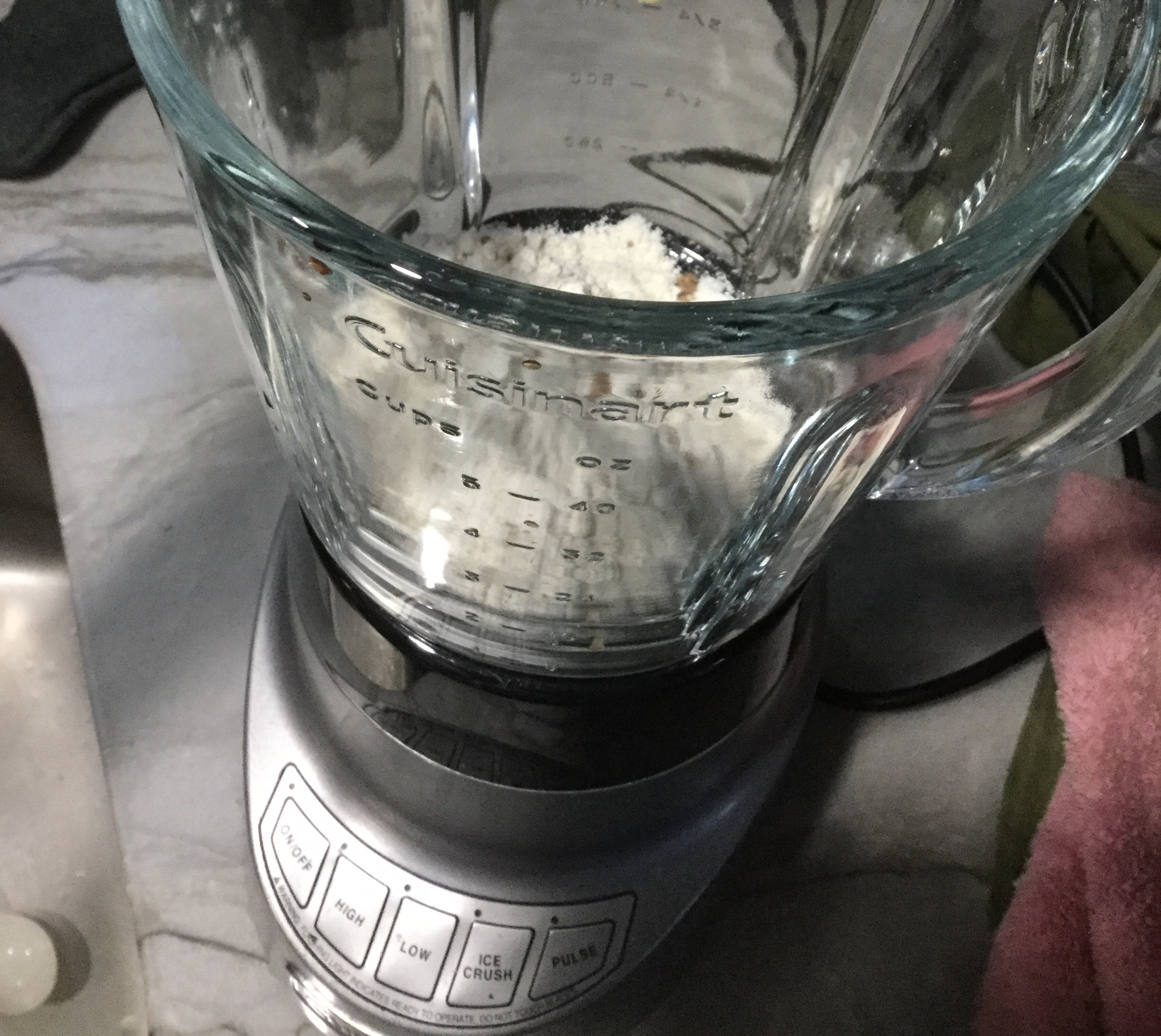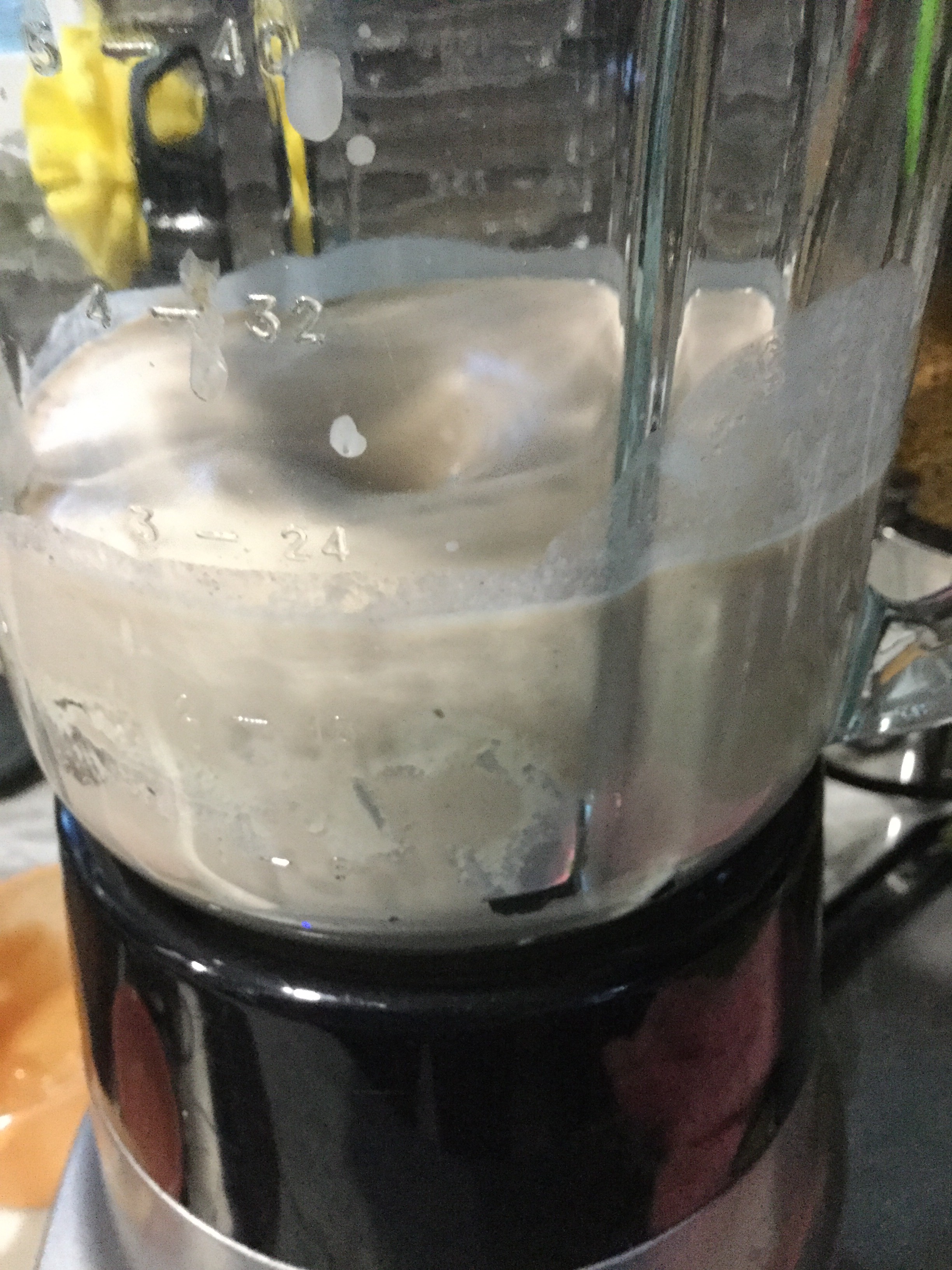 Add the cinnamon powder, baking soda, and vanilla at extract in that order one after the other. This is a little science here. By doing this, you'll see for yourself, it creates a fizz which is why we added it last. *Any ingredients that create height or lift in your recipes will most likely and should be added last . That way the lifting agent is very present and is not over mixed in your recipes creating that lift/fluffiness. Check out the Photos below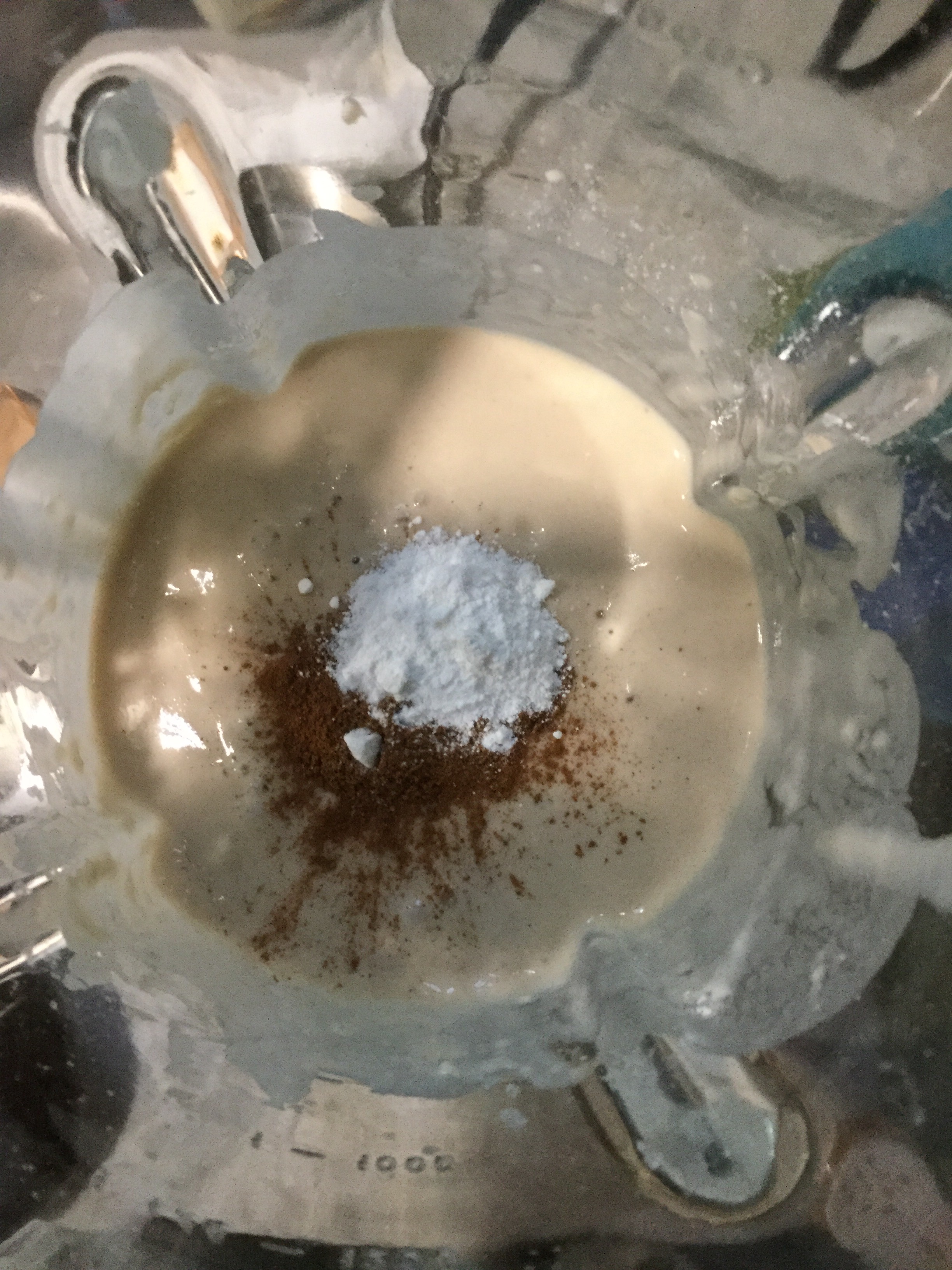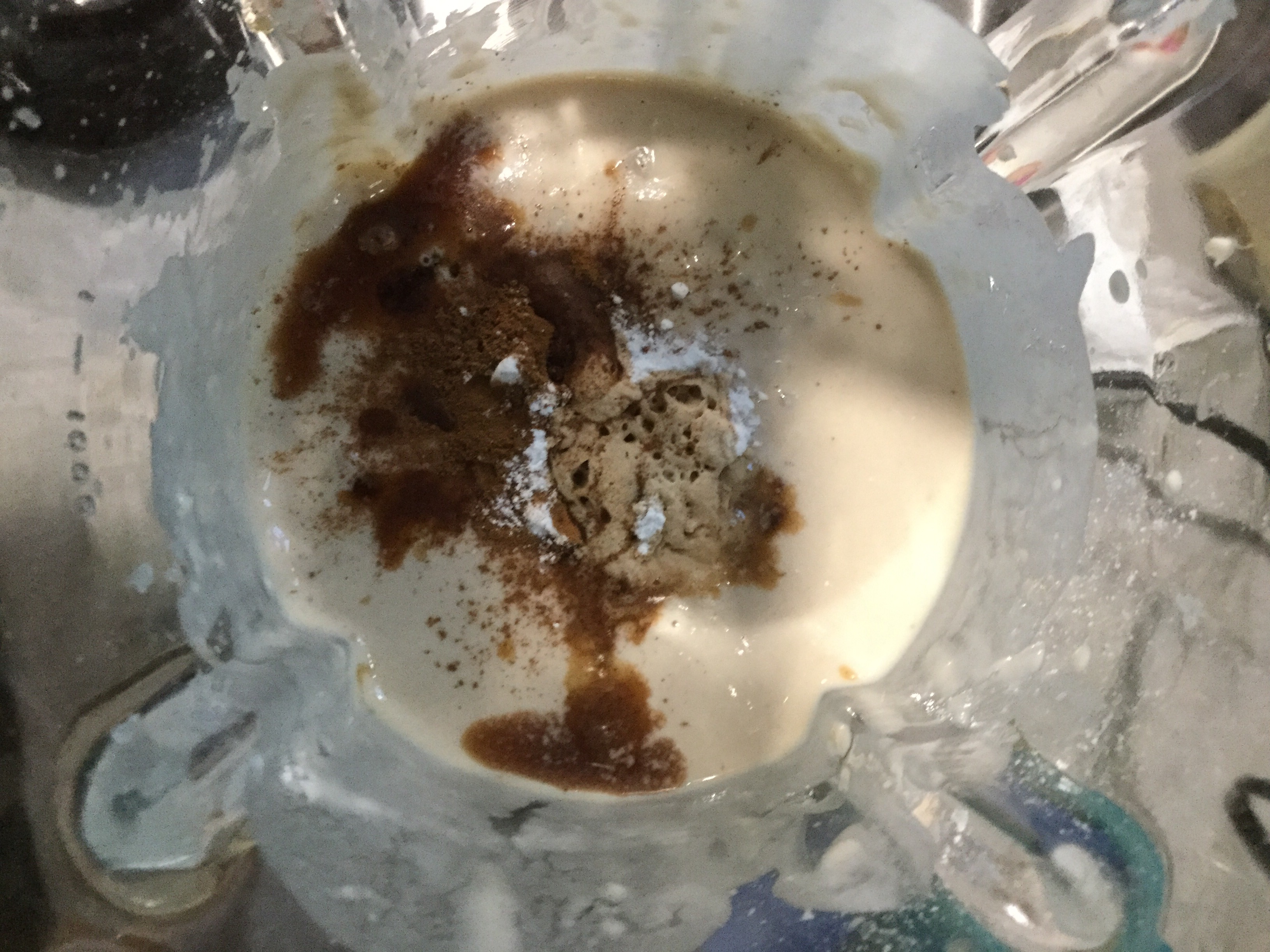 Blend everything again for a few seconds to make sure it's incorporated quickly but well throughout your batter.
Heat your griddle to about 300-350 degrees and spread your butter across the top. The griddle is ready for your pancake batter. You can pour them directly from the blender onto the hot griddle. I just feel like blenders were made for pancake and cake  batter LOL. Cook them until air bubbles cover the raw side and then use your spatula to flip the pancakes.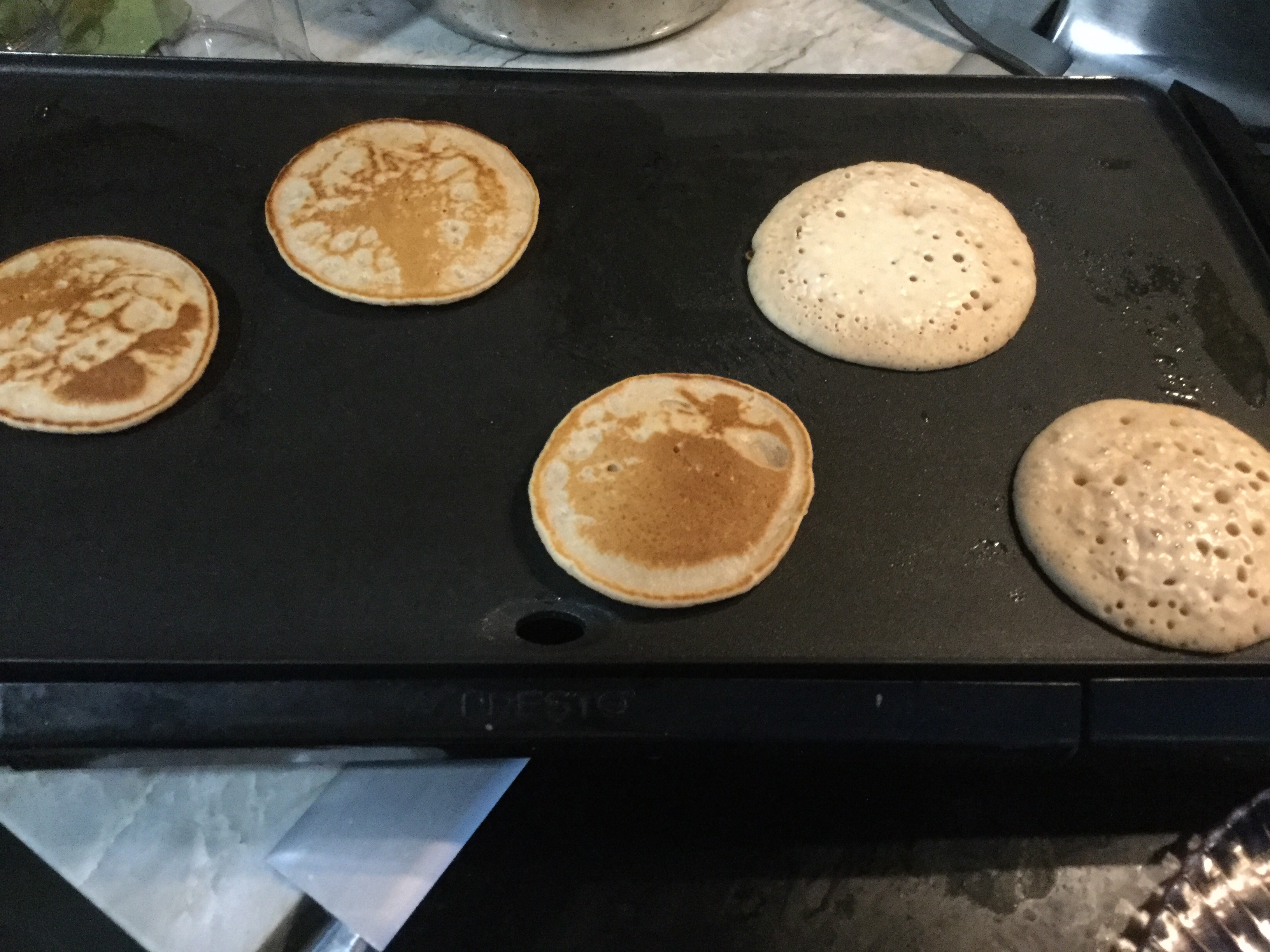 Voila golden brown fluffy apple cinnamon pancakes that everyone will absolutely love. My kids devoured the entire stack, that's over 10 pancakes between the three of them. They loved the apple cinnamon flavor. I served it to them with 100% pure maple syrup. Try them and leave a comment below let me know how it turns out!