Hey guys here's a quick recipe for those of you avoiding rice, breads, or gluten. But for me it's just an alternative to eating rice for the third day in a row LOL. Which my husband wouldn't mind doing every day of the week for breakfast lunch and dinner. To switch it up a bit for myself I'll put on a small pot of quinoa next to a large pot of rice ? for everyone else. I started experimenting and came up with a couple of flavor variations. One of them being a "spin off" of the classic cilantro lime rice. Here is my quick recipe for cilantro lime quinoa I hope you enjoy it.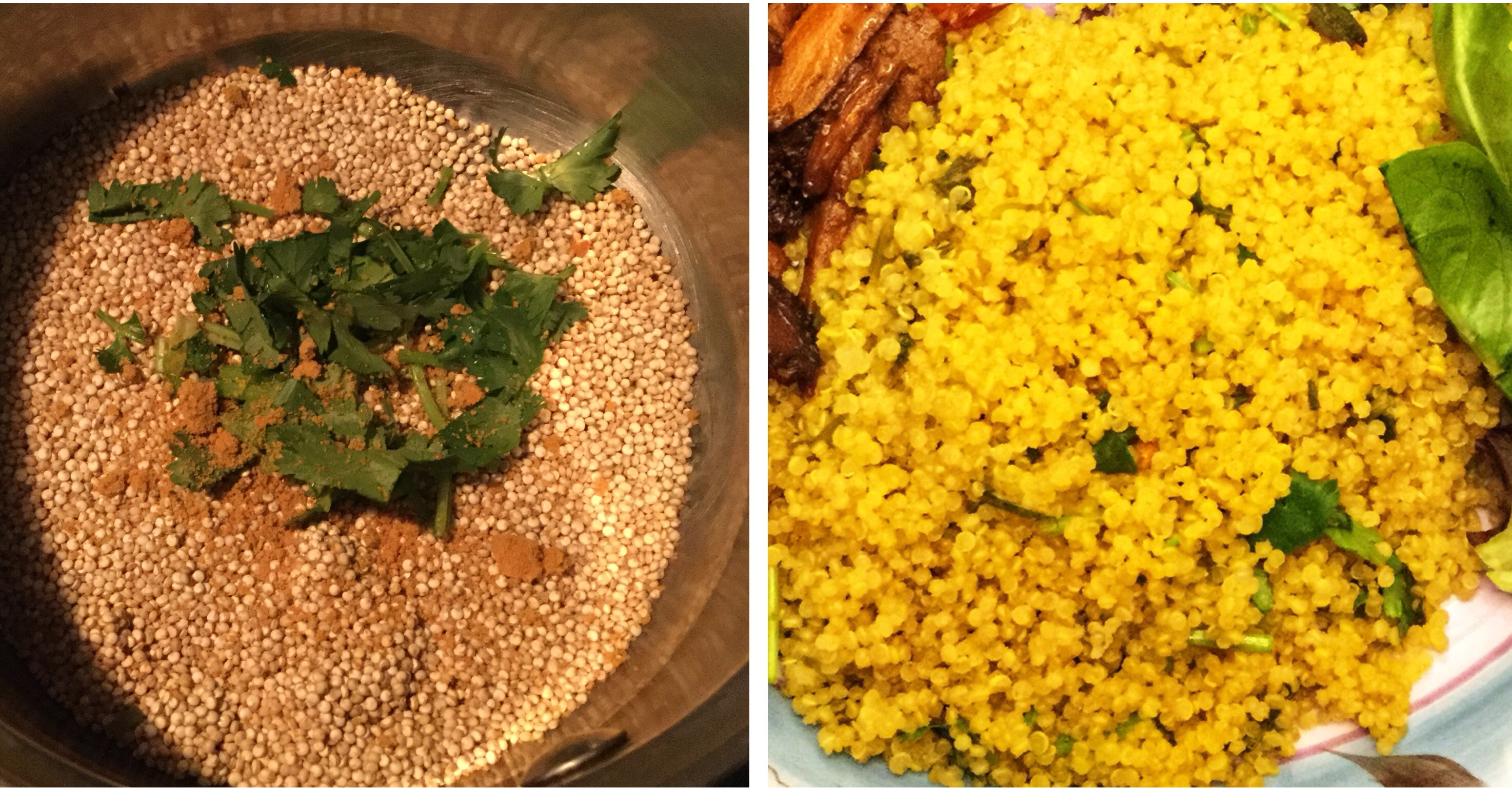 You'll need
1 cup of quinoa
2 cups of water no more or the quinoa will become a bit mussy.
1/4 cup of chopped cilantro
1 vegan/vegetable bouillon cube
1/8 tsp of garlic powder
1/2tsp of salt
1/2 of a lime squeezed for the juice
1/4 tsp of olive oil
First put the olive oil in the bottom of the pan and turn the pan on medium heat. Next quickly pour in your quinoa, crushed bouillon cube, garlic powder, and chopped cilantro. Mix everything over the warm heating element so the flavors coat each grain of quinoa. Now you can cook the quinoa as directed on the package or as you would like. Some people like it softer some people like it grainier. If you're not sure you can follow my method.
My method. Pour in the water and bring your quinoa to a boil. Turn the heat down to medium low and let it cook for 15 more minutes. Turn it off and let it stand for five more minutes.
Final touches. At this point you can add the lime juice and salt. Mix them in and serve.
Here is a picture of the meal I prepared for my family with this dish as my alternative grain. We'll call them his and her plates. ? The kids had the same as my husband although I do mix the rice and quinoa on a plate for them at times.